Your Itinerary 15: Local Expert- Valerie Jardin on Paris, France
Podcast: Download (Duration: 27:33 — 25.2MB)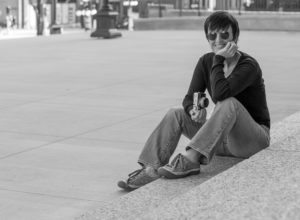 This week is the first of our new "Local Expert" series. I will have a local expert on the show each week in February to kick off the series, then I am planning to continue the series once each month going forward.
A "Local Expert" is a photographer who knows the details about a place that photographers want to know. You'll hear travel tips, shooting suggestions and much more. It can be someone who lives in a particular place, or just someone who visits often. If you'd like to come on the show and talk about your favorite place just drop me a line at rob@thisweekinphoto.com or on Twitter @YourItinerary.
I'm pleased to kick off the series with our friend Valerie Jardin on Paris, France. Valerie is originally from Paris and she has led photo workshops there for years. She has some great insight about where to stay, eat and shoot when you visit Paris.
I've been to Paris a couple of times and I would have loved to have Valerie's advice before I planned my previous trips. She shares her local's viewpoint to help you get the quintessential Paris photos AND have the quintessential Parisian experience.
Locations mentioned during the conversation: 5th district – La Sorbonne – Pantheon – Ile Saint Louis – Place des Vosges – Rue des Rosiers – Jardins du Luxembourg – Père Lachaise Cemetery – Tour Montparnasse.
You can find out more about Valerie and see her work at valeriejardinphotography.com.
Be sure to check out her Street Focus podcast right here on the TWiP Network.
Stay tuned to Your Itinerary for more local experts!