TWiP Talks 59: Inside Macphun
Podcast: Download (Duration: 1:06:09 — 75.7MB)
Macphun
rose in just a few short years to become a formidable software company in the industry. Starting with creating iOS apps, the company quickly moved into the plug-in industry, and now they've been creating beautiful and innovative desktop software that helps photographers create images they never thought possible. Macphun is a scrappy company that's able to move quickly and adjust to market demands. While some of their larger competitors (like Adobe) may have vastly more marketshare, but they cannot move as quickly or be as responsive to the user base as a small company can.

Macphun's headquarters is in the Ukraine, where much of the software development happens. They also have offices in San Diego, USA where much of the sales and marketing magic happens.
In this episode, I sit down with Alex Tsepko – Managing Partner, and Kevin La Rue – Vice President. We discuss one of the company's newest programs, Aurora HDR 2017. Aurora was launched last year to rave reviews, and they've updated the software with new features and performance updates.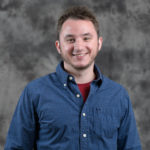 Alex Tsepko is responsible for all aspects of daily operations, marketing, PR, sales activities and strategy for the company which has grown to 50 people worldwide with a customer base numbering over 30 million. Tsepko has a Master's degree in Media Management & Marketing from Kyiv National University.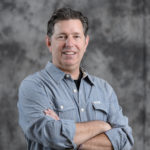 Kevin La Rue has had a 25+ year career as a product and
marketing professional in the field of consumer and Internet software, specializing the last 10 years in the photography field. He joined Macphun in mid-2013 to help launch the firm's U.S. presence and currently drives all activities in support of the company's professional photographic software products. La Rue has a BSBA degree from the University of Arizona and was an inaugural graduate of the Karl Eller Center for Entrepreneurial Studies Honors Program.