Your Itinerary 11: Digiscoping for wildlife with Tara Tanaka
Podcast: Download (Duration: 30:41 — 28.1MB)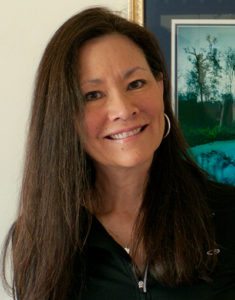 Your Itinerary this week features an interview with award winning digiscoper Tara Tanaka. Digiscoping is the practice of taking photos through a high-powered spotting scope. Spotting scopes are generally used by birders and hunters for viewing wildlife at great distances.
There are several advantages of digiscoping for wildlife photos versus using a conventional long focal length lens. The equivalent focal length when shooting through a scope is in excess of 1000mm. Most spotting scopes are much lighter than the average 400, 500 or 600mm lens. A spotting scope is usually going to be much cheaper than a long lens for your DSLR or mirrorless camera, and some mirrorless systems have limited native options for long glass.
There are definitely some trade-offs. Scopes are not very bright compared to conventional lenses. The equivalent aperture value gets higher as you zoom the scope, so you generally need more light to keep shutter speeds high enough to shoot wildlife. You'll also be manually focussing most of the time, and that takes some getting used to- especially when you're shooting a moving target.
Tara has done some amazing work during her relatively short digiscoping career. In her interview she talks about how she got started and how she won the Swarovski Optik scope she currently uses. Tara discuss her recent work with 4k video and 4k photos using her LUMIX GH4 and the Digidapter camera mount. She also shares some tips for making great wildlife images through the long lens of a scope.
I've tried digiscoping a few times now, and I can tell you it is not as easy as Tara makes it look!
You can see more of Tara's beautiful wildlife images and videos by following the links below:
http://www.flickr.com/photos/focused-on-birds
http://vimeo.com/channels/taratanaka
If you're enjoying Your Itinerary, please leave us a short review and a few stars on iTunes… Thanks!