Your Itinerary 14: Road Photography with Rick Gerrity
Podcast: Download (Duration: 33:23 — 30.6MB)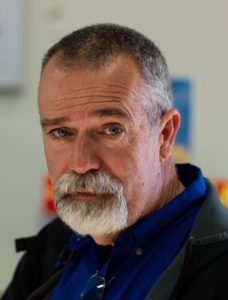 We're talking about road trips on
Your Itinerary
this week. You might travel a lot, and you might even take a lot of driving trips, but I bet you don't have 300,000 miles on your car like Rick Gerrity does!
Rick is the only photographer I know who would rather drive from New Jersey to Las Vegas than fly. His affinity for the open road has shaped his visual style into what I call Road Photography.
Rick is always up for meeting new people and he often makes portraits of them along the way. Many times the folks he likes to meet are the people you might avoid. Bikers, truckers, cowboys and the like. Rick seeks out these rough and tumble types and is rewarded with good friends and great photos.
Rick shares the story of how he developed his road photography style and offers tips you can use on your next road trip. You can find out more about Rick and check out his work by following these links:
www.facebook.com/TheWorldOfLumixMicro43rds
And join Rick and I on one of our road trip photo workshops and see how he works first hand!