WEBINAR: Secrets to Great Travel Photography
[membership level="0″]
This is a FREE PREVIEW of the full 122-minute long webinar.
If you're a TWiP Member, simply log in and view this page to see the full video. Or sign up now to get access to this, and all of our webinars. Or, if you'd like to purchase as a download just click the ADD TO CART button below.
[add_to_cart id="42010″]
[/membership] [membership level="2,3,4″] [/membership]
Make your next trip last forever! When you travel with your camera you want to return with images that give your viewers a sense of the wonderful things you've seen and the experiences you've had. Photographer and host of the TWiP show "Your Itinerary" Rob Knight shares techniques and ideas for outstanding travel photography.
You'll discover resources for travel planning and research, and tips for how to make the most of the time you have in the field. You'll learn what makes a great travel photograph and explore the current state of the art in equipment and camera gear.
Rob Knight is sponsored by Panasonic as a "LUMIX Luminary" and has been a professional artist for over twenty five years. He's been a photographer for more than half of that time and an educator since 2010. Rob is best known for his travel and landscape photography.
"I try to show the viewer something they have never seen before, or show them a familiar place in a new way," he explained. "When you're attempting to tell the story of a place with pictures, you learn to notice graphic elements and details that a lot of people miss."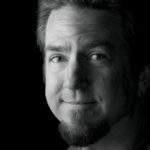 His passion for travel has taken him from the urban splendors of Paris, France to the luminous beaches and rain forests of Costa Rica.
An Adobe Certified Expert in Photoshop Lightroom, Rob was a finalist for the National Association of Photoshop Professional's "Photoshop Guru" award for photography in 2008 and 2009. His classroom teaching experience includes Digital Photography 101 & 102, Composition, High Dynamic Range (HDR) Imaging, Adobe Photoshop Lightroom and Hybrid Photography. While he enjoys teaching in the classroom setting, Rob prefers the more hands-on learning offered by destination photo workshops.
Rob loves to chase beautiful light and help other photographers make great images. He has taught photography workshops in locations like Costa Rica, North Carolina and his home town of Atlanta, GA. Rob has worked with instructors such as Rick Sammon and Juan Pons from the DPExperience podcast. Upcoming locations include Maine, California and New Mexico.
Become a TWiP Member and get access to ALL TWiP Webinars!
[easy-pricing-table id="4474″] [/membership]