WEBINAR: An Introduction to 4K for Photographers
[membership level="0″]
This is a FREE PREVIEW of the full 74-minute long webinar.
If you're a TWiP Member, simply log in and view this page to see the full video. Or sign up now to get access to this, and all of our webinars. Or, if you'd like to purchase as a download just click the ADD TO CART button below.
[add_to_cart id="41840″]
[/membership] [membership level="2,3,4″] [/membership]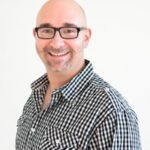 This is a "deep-dive" into 4K video technology as it relates to "still" photographers. In this webinar, Giulio Sciorio discusses the tools needed to start creating unique still and moving images using 4K video. He discusses cameras, software and real world applications of capture techniques. This webinar will give practical advice and tips on how photographers can embrace and exploit 4K technology, while staying true to their photographic roots.
This 4K for Photographers presentation is an exciting multimedia demonstration with live examples, and actual 4K footage. Along with demonstrations of creating motion portraiture from 4K video.
Topics include:
– A basic photographic workflow using 4K
– Shoot motion like a still photographer 
- What is "Hybrid Photography" and how does 4K fit in? 
- Some of the huge advantages of smaller sensors with regard to video
[membership level="0″]
Become a TWiP Member and get access to ALL TWiP Webinars!
[easy-pricing-table id="4474″] [/membership]