TheFIX 000: New TWiP Show!
Podcast: Download (Duration: 12:30 — 11.4MB)
Episode #000 New Kid on The TWiP Block, with Frederick Van Johnson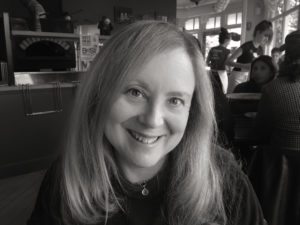 Welcome to the inaugural episode of TheFIX, the podcast that's all about Photoshop, Lightroom, and processing your photographs! In this episode, Jan Kabili, creator and host of TheFIX, sits down with Frederick Van Johnson, president of TWiP network (we call him POTWiP), to talk about what we have in store for you in this exciting new video and audio podcast.
What is in the works?!
In each episode of TheFIX you'll meet the best the photography industry has to offer when it comes to enhancing photographs after a shoot. Jan's special guests will include top instructors, authors, and photographers who will share their proven techniques for fixing photographs in Photoshop, Lightroom, and other apps. You'll be treated to step-by-step tutorials, practical insights, and creative inspiration, whether you watching the video version or listening to the audio version of the podcast.
It's not a one-way street
TheFIX will bring you lots of great information, but this isn't a one-way street. We want you to participate by commenting and asking questions on TheFIX blog posts, trying out the techniques you learn in an episode, and uploading before and after versions of your processed photos in the blog post comments. You'll also have a chance to participate in contests, giveaways, and other special offers.
You can catch TheFIX on the TWiP network website at thisweekinphoto.com/TheFIX, on iTunes, and on YouTube. Jump over to thisweekinphoto.com/subscribe where you can subscribe to TheFIX and the other great podcasts on the TWiP network so you don't miss a single exciting episode!
Where's Jan?
Jan Kabili is your host for every episode of TheFIX. Jan is a veteran Photoshop, Lightroom and photography instructor and author. To see what Jan has been up to lately, check out her website jankabili.com, her in-depth training courses at lynda.com/jankabili, and her free tutorials at youtube.com/jkabili1.
Here's a sampling of Jan's work, after processing in Lightroom and Photoshop of course: