Street Focus 87: Street Tips with Andreas Ott
[smart_track_player url="http://media.blubrry.com/thisweekinphoto/p/content.blubrry.com/thisweekinphoto/Street_Focus-087-Andreas_Ott.mp3″ title= "Street Tips With Andreas Ott" artist="Street Focus 87″ ]
Street Focus 87: Street Tips with Andreas Ott
This week on Street Focus, German street photographer Andreas Ott gives us is top 10 street tips.
Andreas Ott is a passionate street photographer based in Bonn and Cologne, Germany. He is a family father, works full time in IT and photographs mostly after work and during his daily routines. He specializes on urban geometry and surreal, funny scenes in everyday life. Andreas is a Street Photography Cologne Collective member and takes his pictures mostly around his hometown and in the Netherlands.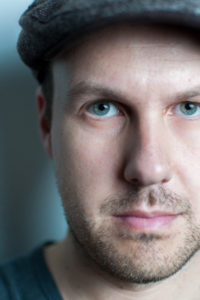 The 10 tips that Andreas and I discuss on this show.
Integrate photography into your daily life and routines
Look for suitable locations (before / after work, with kids…)
Discover interesting spots in your area
Think about a realisitc aproach / choice of subject
Think of themes or categories before shooting
Be close to your subject (become part of the scene), tell a story
Don't search for funny or surreal moments, they will come naturally
Participate in photo walks to gain confidence in photographing other people
Share your experience (have your own little blog)
Publish your photos carefully (photo selection)