Street Focus 81: Q&A and Street Challenge
[smart_track_player url="http://media.blubrry.com/thisweekinphoto/p/content.blubrry.com/thisweekinphoto/Street_Focus_081_QA_with_Nicholas.mp3″ title= "Q&A and Street Challenge" artist="Street Focus 81″ ]
STREET FOCUS 81: Q&A AND STREET CHALLENGE
In this episode of Street Focus, my guest co-host, Nicholas Goodden and I answer questions about the social media platforms we use and why, how to deal with coming back empty from a photo walk and more. Questions were sent to us by Jim Lee, Andrew Hyde and @Rockporttwentyseven.
MY GUEST CO-HOST THIS WEEK: NICHOLAS GOODDEN
Nicholas Goodden is a London based urban street photographer, founder of the "Street Photography London" blog and whose work is regularly published internationally. His recent clients include Adidas, Peugeot and Amazon among others. His specialist areas are street/urban, cinemagraphs and social media marketing for photographers.
AND THE WINNERS OF THE ENVIRONMENTAL PORTRAIT CHALLENGE ARE…
Valerie picked a portrait by Keith Johnson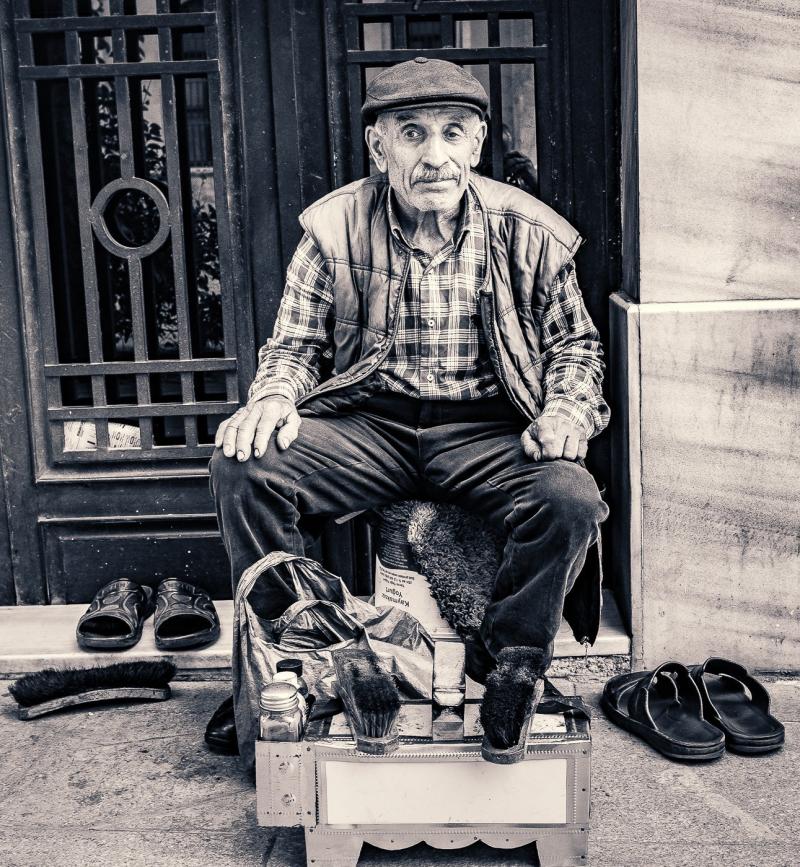 Both winners will receive an ebook of their choice from RockyNook.
NEXT STREET CHALLENGE: HUMOR! Listen to the episode for tips on how to capture humor on the streets and enter your best shot in the comment section below on or before April 28. One entry per person.
PICKS OF THE WEEK:
Valerie's pick:
Out of New York
photo conference. for a limited time, receive $100 off registration with the code
JARDIN100
at check out!
ANNOUNCEMENTS:
For the first time this year you can meet many other like minded people at the San Francisco Street Photography Festival June 8-12
http://streetfoto.org
Also, in case you haven't listened to Street Focus #80, I am the Juror of an International Call for Entry in Street Photography. The theme is Meet Me Downtown, find the link on the Street Focus show notes and I hope many of you participate! Entries opened March 31 and close May 1.