Street Focus 74: Sleeping Commuters with Michael Rammell
[smart_track_player url="http://media.blubrry.com/thisweekinphoto/p/content.blubrry.com/thisweekinphoto/Street_Focus_074_Sleeping_Commuters_with_Michael_Rammel.mp3″ title= "Sleeping Commuters with Michael Rammell" artist="Street Focus 74″ ]
Street Focus 74: Sleeping Commuters with Michael Rammell
We often talk about the importance of personal projects on this show and making the time to go out with the camera every day. Today my guest is UK photographer Michael Rammell. He embarked on a photographic journey during his daily commute to work and photographs sleeping commuters. In this episode we talk about his projects, the idea behind it and how much he's learned so far.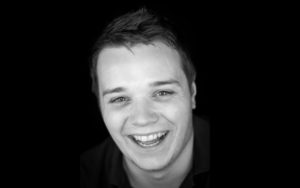 Who is Michael Rammell?
I'm based in Virginia Water in Surrey (UK), about 40 minutes from Central London, between Ascot and Windsor. My earliest significant memory of photography was shooting 40 rolls of film at Disneyland Paris on a point-and-shoot style camera that auto-wound itself after each exposure. To this day I couldn't tell you what the camera was. All I knew was that it was Kodak film. After that I didn't do any photography for years until I saved up my money from my first ever weekend job and bought myself a Sony Cybershot. I had that for some time before moving onto a Sony NEX-5 and then I moved into the world of Canon DSLR's. My equipment list grew over time and I became engrossed and addicted to the world of photography and picture-making. I've now ditched the Canon DSLR and shoot exclusively with Olympus OM-D Cameras. I'm now a very busy Wedding Photographer and will fit as much street photography in as much as I can around time at home with my wonderful wife and two lovely children.
Links