Street Focus 59: Streets of the World ~ Vancouver with Ian MacDonald
[smart_track_player url="http://media.blubrry.com/thisweekinphoto/p/content.blubrry.com/thisweekinphoto/Street_Focus_059_Street_of_the_World_Vancouver.mp3″ color="6a1915″ title="Streets of the World ~ Vancouver with Ian MacDonald" artist="Street Focus 59″ ]
Street Focus 59: Streets of the World ~ Vancouver with Ian MacDonald
This week is a new Streets of the world episode and we are going to Vancouver, Canada.  Photographer Ian MacDonald is your guide for this new adventure.
Ian MacDonald is a photographer, paramedic, and educator based out of Vancouver, Canada.  From Ian's website: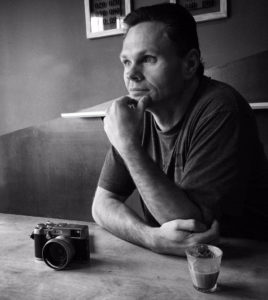 I love shooting street photography, portraiture, weddings, fitness, and dance. Travel photography, however, is one of my deepest passions.  There usually comes a time when an artist finds their style or their niche, and I have been embracing all opportunities until mine appeared.  I have come to realize through this constant shooting that I don't just love portraiture… or street photography… or weddings. What I really love are people.

When I think about this statement it shouldn't come as a surprise to me.   My formal education is in adult education and pre-hospital emergency medicine.  For the last two decades a large part of my professional life (outside of photography) has consisted of working as a paramedic and as an EMS educator.  My career has been one of taking care of the ill and injured, caring for people when they are suffering, and teaching and supporting others through their journey in EMS.  My work hasn't been about ambulances, IV catheters, defibrillators, splints, hard collars or stretchers…. it has been about people.  The 15,000 people I have cared for as a paramedic.  The 20,000 people I have taught over the years.The camera has become a tool for me to meet new people and to go to new places.  It has become my way of connecting, sharing, and serving. Throughout the last few years a constant has been the theme of collaborating with people, and building relationships through the art of photography.  It gives me joy in a way I haven't experienced otherwise, and provides me with a glimpse of what I need to be doing with my life as I move forward. I now shoot street photography and portraiture as often as I can.  I travel and explore new places, and write about my experiences on my blog.  I use and write about Fuji's amazing gear.   Last but not least, I am using my 20 years of educational experience to develop new educational resources for photographers that I am very excited to share with you soon. And, I am loving every minute of it.
Here is the link to the map of Vancouver Ian follows on the show.
Visit Ian's Website, following him on Twitter: @IanMPhotography or Instagram: ianmacdonaldphotography
Here are a few images shot on the streets of Vancouver by Ian MacDonald: