Street Focus 51: Street Tips with Thomas Leuthard
[smart_track_player url="http://media.blubrry.com/thisweekinphoto/p/content.blubrry.com/thisweekinphoto/Street_Focus_051_Street_Tips_with_Thomas_Leuthard.mp3″ color="6a1915″ title="Street Tips with Thomas Leuthard" artist="Street Focus 51″ ]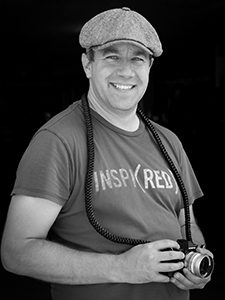 Street Focus 51: Street Tips with Thomas Leuthard
In this new Street Tips episode of Street Focus, Swiss photographer Thomas Leuthard shares his Top 10 Street Tips.
Excerpt from Thomas' website: "Street Photography is more than going for a walk with your camera. It is a question of being part of the street and observing things that other people would never see. Thomas Leuthard's goal is to get people away from the hype about gear towards a more story telling and composition focussed approach."
Visit Thomas Leuthard's website and check out his podcast.
Learn more about Foto Marathon.
In this episode we discuss Thomas' following tips:
1. The camera is a tool and should do some work = P-Mode
2. This give you time to focus on composition, master it
3. Work the scene instead of shooting just once
4. Shoot in burst mode to get the right moment
5. Travel to other cities (close & far). You will see different things.
6. Meet other photographers. Organize Meet-up's
7. Have a weekly recurring photo walk with someone
8. Talk about photos not gear. Stay away from gear heads
9. Don't listen to others, just do your thing
10. Shoot while you listen to podcasts and subscribe to many of them