Street Focus 44: Streets Of The World – Tokyo With Brian Wood-Koiwa
[smart_track_player url="http://media.blubrry.com/thisweekinphoto/p/content.blubrry.com/thisweekinphoto/Street_Focus_044_Streets_of_the_World_Tokyo.mp3″ color="6a1915″ title="Streets Of The World – Tokyo With Brian Wood-Koiwa" artist="Street Focus 44″ ]
Street Focus 44: Streets Of The World – Tokyo With Brian Wood-Koiwa
In this Streets of the World episode of Street Focus, I'm taking you to Tokyo, Japan and photographer Brian Wood-Koiwa is your local guide for this adventure.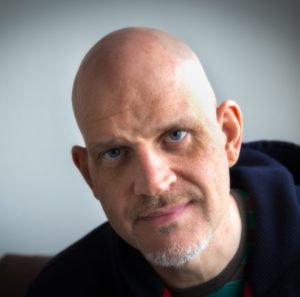 Brian Wood-Koiwa is a Tokyo-based American fine-art photographer. He has lived/worked and travelled around the world, in places such as Qatar, Ecuador, Thailand, Australia, and as a Peace Corps Volunteer in central Africa (training in Cameroun and Gabon and posted to the rainforests of the Republic of Congo), before settling down in and around Tokyo. He has been living in Tokyo for over 13 years, so his photography is inspired by the juxtaposition of the ultra-modern and traditional aspects for which this megalopolis is known.
He calls his photographic (and fiction writing) style "Urban Weird": emphasizing the phantasmagorical of the seemingly urban mundane through composition and post-processing in the digital darkroom. His main focus is anything urban (urban landscape, cityscape, street, urban abstract) and the temples and shrines that dot the city, at times existing harmoniously and other times not so harmoniously, but interestingly, with the vertical steel and glass bones of the city. He does also enjoy photographing the sublime natural wonders that surround Tokyo that help contain the urban chaos.
Locations discussed during this episode:
Shinjuku Station area on Yamanote Line.
East exit – Shopping/nightlife
West exit (nishishinjuku) – Business and hotels
Harajuku on Yamanote Line – trendy/young/to be seen/crowded
Shibuya Station area
Shibuya crossing – Bladerunner-esque
Ueno Station area
Main hub for Shitamachi downtown area – Old town feel neighborhood temples
Asakusa very 'shitamachi' Sanso-ji temple/Sumida River
Tokyo Skytree: Tallest utility tower and second tallest structure in the world building. Observatories 340 and 450 meters high