Street Focus 33: Q&A and Street Challenge
[smart_track_player url="http://media.blubrry.com/thisweekinphoto/p/content.blubrry.com/thisweekinphoto/Street_Focus_033_Q_A_with_Spyros_Papaspyropoulos.mp3″ color="6a1915″ title="Q&A and Street Challenge" artist="Street Focus 33″ ]
Today, my guest co-host for this new Q&A episode is street photographer Spyros Papaspyropoulos. He was our guide for the Streets of the World Athens special on episode 24 and he is one of the guys behind StreetHunters.net.
Together we answer questions from Piä Gùptä about what we think is the best lens for street photography and why. Another question by Streettogstore about what do we look first, the story or the light. And finally a question sent by Steve Brokaw regarding flash street photography. Check out the flash street photography experiment video we mentioned on the show.
And the winners are…
Thomas Mauer who shared a few words about the photograph: "We have two Spanish Waterdogs and we go to dog shows with them from time to time. I always take my camera with me and, because there is a lot of time to kill, I walk around to find interesting subjects (and there are many). Here the owners are preparing the dogs for showtime – in some unusual way." You can see more of Thomas' work on Flickr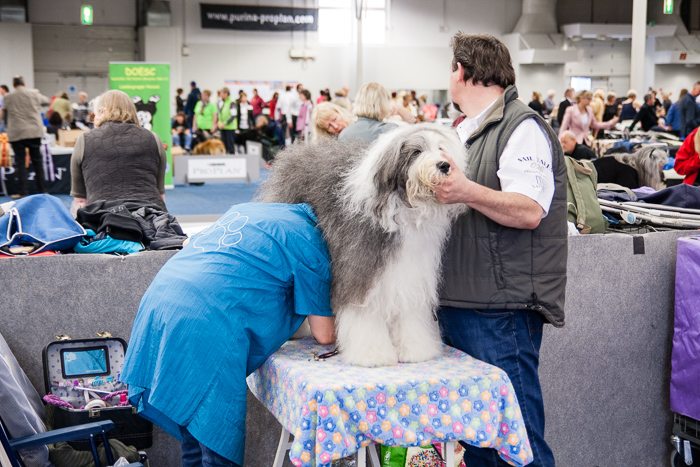 Achim Katzberg who is working on a Street Dog series. You can see more of his work on this website.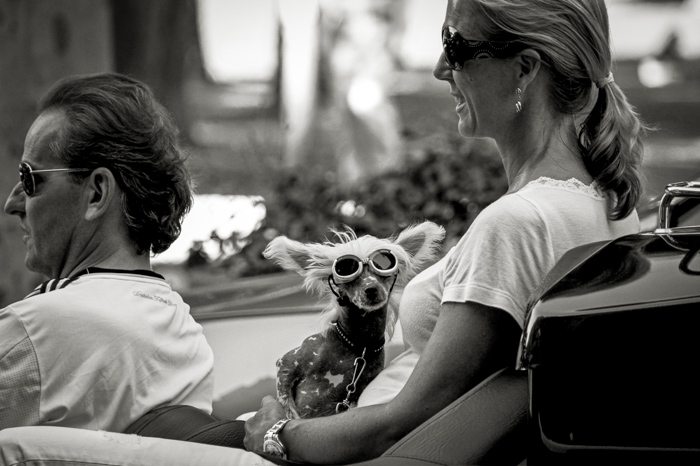 Both winners will receive an ebook from our friends are Rocky Nook.
Picks of the Week
Spyros' pick: The Camslinger camera bag
Valerie's pick: Adobe Photoshop Lightroom CC 2015 release Lightroom 6 Classroom in a book
Next Street Challenge: COLOR! Entries close May 28th.
Sometimes it's all about color, enter your best shot and let us know why you think it's a stronger image in color than it would have been in B&W.
Samples of color in street photography by Valerie Jardin and Spyros Papaspyropoulos: