Street Focus 24: Streets Of The World – Athens with Spyros Papaspyropoulos
Podcast: Download (Duration: 43:40 — 40.0MB)
 This episode of Street Focus is powered by Freshbooks.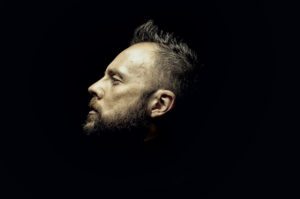 This week our Streets of the World segment takes us to Athens, Greece and our guide for this new street adventure is photographer Spyros Papaspyropoulos.
About Spyros:
Spyros Papaspyropoulos is a Street Photographer from Greece. He shoots mostly in Rethymno in Crete where he currently lives and in Athens, the capital of Greece and his birthplace, where he spent the first 35 years of his life. He travels to Athens at least once a month for Street Photography. He is the founder of www.streethunters.net a free and extensive online Street Photography resource. He also produces Street Hunt videos on the Street Hunters YouTube channel. The Street Hunts are Street Photography tutorial videos focusing more on the experience of Street Photography and the thoughts behind a photo and less on the quality of a photograph. Additionally you can find more of Spyro's work and contact info on his personal website at www.streetphotographer.gr
Transportation
From the Piraeus Seaport
Use the Attiko Metro to travel from Piraeus to the centre of Athens and beyond, depending on where you want to go. You can also use a bus or a taxi.
Port of Piraeus is the biggest port of Athens and the main gateway to the Aegean islands. You can go from the port to Athens by taking a Taxi, the Metro, the Buses or the Trolleys:
Metro: Take Metro line 1 from Piraeus. The terminal station is just across the street from the port. If you need to get to the airport, change lines at Monastiraki station.
Buses and trolleys: Many buses and trolleys connect the port of Piraeus to different areas of Athens. Bus line 040 runs 24-hours a day, between Syntagma square and the port.  Bus line 500 runs only during the night, on a route similar to that of Metro line 1. Bus route X96 is an express 24-hour line, running between Athens airport and the port of Piraeus. You can view more bus lines serving Piraeus here.
Info from the http://www.athenstransport.com/english/ website
Venizelos Airport
A handy little website that has all the public transport info one might need to and from the airport.
http://venizelosairport.com/flights/arrivals-athens-airport
24-hour express buses: All buses leave passengers at the Departures Level and depart from the Arrivals Level, between Exits 4 and 5. There are four routes:
One-way travel time estimates: X93 (65 min), X95 (70 min), X96 (90 min), X97 (100 min).
Allow sufficient time to travel as traffic conditions may cause delays. For ticket info see Athens Transport tickets and cards.
Metro: Metro Line 3 (Aghia Marina – Douk. Plakentias – Airport), connects the Athens airport with the city center. Trains run every 30 minutes, 7 days a week from 6:30 a.m. to 11:30 p.m. The trip from/to the Airport to Syntagma station (Athens center) lasts 40 minutes. See the Metro timetable to the airport here. For ticket info see Athens Transport tickets and cards.
Proastiakos: The Suburban railway connects the Athens airport with the Athens Central Railway Station and Acharnai Railway Center, and through them to the National Railway network.
Tip: The Suburban railway departs every 15-25 minutes from the Athens Airport railway station to Plakentias station, where you can change trains and continue to the city center (Metro Line 3 to Egaleo), using the same ticket.
Taxi: A taxi from the airport to the city center costs a flat rate of €35 from 5:00 a.m. to midnight, and €50 from midnight to 5:00 a.m.
 Info from the http://www.athenstransport.com/english/ website
Transportation in the city of Athens
City buses and electric trolley-buses serve Athens and its suburbs. They run between 5:00 a.m. – midnight. There are also five 24-hour lines, 4 airport lines (see above section), and 8 Express lines. You can find routes and maps for every line on this website: Athens Buses routes and timetables. You can also get additional information by calling 11185 from a Greek phone. For ticket info see Athens Transport tickets and cards.
Metro
The Athens Metro has 3 lines. Athens underground connects important landmarks of the Greek capital, such as the Acropolis, Athens Airport, Port of Piraeus, Central Railway Station and the Olympic Stadium, in addition to connecting downtown Athens with the suburbs.
All stations are fully accessible to disabled persons with elevators in every level and platform and most of the trains are air-conditioned.
Line 1 (green line): Kifisia – Piraeus
Line 2 (red line): Anthoupoli – Eliniko
Line 3 (blue line): Airport – Douk. Plakentias – Aghia Marina
Operating hours are 5:30 a.m. to 00:30 a.m., and every Friday and Saturday night, lines 2 & 3 stay open until 2:30 a.m. You can find information about Athens metro, including timetables, maps, parking and safety information on this website. For ticket info see Athens Transport tickets and cards.
The Athens Tram connects the city center with the southern seaside. There are 3 lines:
Line 1 «Syntagma – SEF» linking downtown Athens to the Peace and Friendship Stadium,
Line 2 «Syntagma – Voula» which runs between the city center and southern suburb of Voula and
Line 3 «Voula – SEF» running along the coastal zone.
 Operating hours are 5:30 a.m. to 1:00 a.m. and on Fridays and Saturdays it operates approximately from 5:30 a.m. to 2:30 a.m. Information on the Athens Tram, including timetables, can be found on on this website. For ticket info see Athens Transport tickets and cards
The Suburban Railway
The Suburban Railway, or «Proastiakos«, is part of the national railway network of Greece. Its main route is Athens Airport – Kiato, while other routes travel up to Ano Liosia. There is also a route that connects Ano Liosia with the Athens Central Station as well as a route that connects the town of Halkida (Chalkis) with the Acharnai Station (S.K.A.), the Athens Central Station and Piraeus Station.
Current Suburban Railway timetables: Airport – Kiato and Kiato – Airport, Kiato – Patra bus connections, Piraeus – Athens – Halkida line. See also: Suburban Railway Discount Policy. More information on TRAINOSE website (click «en» on the upper right corner) .
Info from the http://www.athenstransport.com/english/ website 
https://taxibeat.gr/ or www.taxibeat.com to see what this is all about in English. This is an App that let's you locate and choose the closest or best Taxi according to your needs. You then hail the cab and it takes you anywhere you ask. Everything is monitored via the app and the fees are all shared with the app makers that monitor the taxi drivers. It is the best way to travel in Athens. When using this app, all taxi fares are fair with no extra charges. Greeks trust Taxibeat so much, they send their kids to school or to other destinations without worrying while monitoring their trip on their phone.
 Use promo code b9d24 to get €10 off your first ride. I will get €5 off my next ride. This is an invitation code from the app itself. But €10 off your first ride can get you from the Airport to Athens with just €20 instead of €30.
Useful links
Athens Guide
You will only need one ultimate link and this is the link to Matt Barrett's Athens Survival guide. I really enjoy reading this. He has everything covered and he has added some personal notes that you will find very helpful.
Interesting locations for Street Photography
Megaro Mousikis
National Gardens
Kallimarmaro
Acropolis and Acropolis Museum
Ancient Agora of Athens
Roman Agora
Lycabettus hill
Academy of Athens and Panepistimiou Avenue
Kolonaki Square
Syntagma Square
Ermou street
Plaka
Monastiraki (nice food and bars)
Thissio
Omonoia Square – Central Market (The old fish and meat market)
Psiri
Keramikos metro station
Technopolis Gkazi (Need a permit to shoot that you can get at the gate)
Olympic Stadium – Kalatrava
Athens beaches

Voula beach
Vouliagmeni beach
Varkiza beach

Kifisia
The coastal Athens

Peace & Friendship stadium
Delta Falirou
Flisvos
Marina Alimou
Marina Agios Kosmas
Glyfada
Google Map With all the locations above.
https://www.google.com/maps/d/edit?mid=zGFiAvil7SCE.kYFOhdfIvYcg
Enjoy a selection of images shot in the streets of Athens by Spyros Papaspyropoulos:
If you want to see what Valérie is up to, please visit her website and send her a note!