Your Itinerary 23: Professional Instagrammer Lauren Bath
Podcast: Download (Duration: 32:02 — 22.0MB)
Professional Instagrammer Lauren Bath.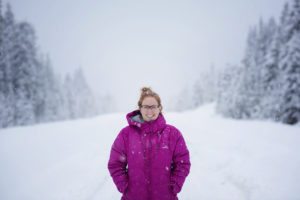 Talk about a dream job! My guest this week is Australia's first professional Instagrammer, Lauren Bath. Lauren gets paid to travel around the world, photograph amazing locations and share images on her phone!
Lauren's work shows the beauty, fun and excitement of the places she visits. It's no wonder that tourism boards from Canada to Singapore are seeking her services to spread the word about their destinations. She loves bold colors and has a knack for finding remarkable light.
The path Lauren took to be a professional Instagrammer might not surprise you… She worked her butt off and diligently pursued her goals. What MAY surprise you is her photography background. I won't spoil the podcast for you, but I was blown away when she told me how she ended up where she is.
I hope you enjoy the interview. I found Lauren's story fascinating. Be sure to check out her Instagram feed if you haven't by now. See what 390k followers and 5k-10k likes per photo looks like!
Lauren Bath Links: