Your Itinerary 08: Wildlife around the World with Kevin Loughlin
Podcast: Download (Duration: 31:45 — 29.1MB)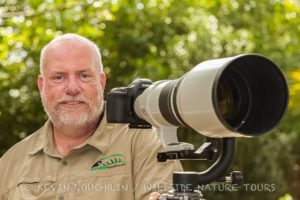 Your Itinerary this week features Kevin Loughlin. Kevin is the man behind Wildside Nature Tours. When I met Kevin I was blown away by the number of amazing wildlife and photography tours his company offers around the world.
I sat down with Kevin in New Mexico after the Festival of the Cranes in Bosque del Apache. I wanted to find out how he became such a world-class traveller, and I was treated to a truly inspiring story. Kevin's love of travel goes back to his childhood and traveling with his family. It's stories like this that light a fire under me to expose my kids to travel and new experiences as often as possible.
I hope you enjoy Kevin's story as much as I did! His nature photography shows knowledge of both the craft of photography and the animals he photographs. You can learn more about Kevin and his work at wildsidenaturetours.com.