Introducing Pocketshooters!
Introducing Pocketshooters!
It's a show we created to address the rising popularity of mobile phone based photography. This show will cover the new apps, techniques, phones and accessories that seem to be appearing on an almost weekly basis. Though we will stick to a consistent publish schedule, we will also publish "inter-episode" installments depending on what's happening in the industry, or even if the inspiration strikes us.
Season 1 of Pocketshooters is hosted by myself (Frederick Van Johnson, and Giulio Sciorio). We're both self-confessed mobile (and mirrorless) nuts and we're very excited to bring you this new series.
This show is going to be a ton of fun, and I hope you'll come along on the ride with us. We may not be perfect during this first season, but rest assured things will get better and better as time goes on.
Subscribe to Pocketshooters now!
We're trying something new with this show, crowd funding. If you'd like to help keep Pocketshooters going please consider becoming a patron over at http://patreon.com/pocketshooters.
---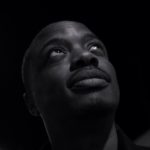 Frederick Van Johnson — He is the host of the popular podcast, This Week in Photo, also known as TWiP. It's a show where he and a few other photographers, or other industry professionals get together to discuss what has been happening over the past week in the world of technology, politics, art and science as they apply to photography.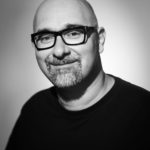 Giulio Sciorio — Hi I'm Giulio! I'm a minimalist photographer who creates content for small screens in a social world.My photographic roots began in film so I like to create as much of my work as possible in camera. In a digital world this authentic way of creating gets the work online fast.