Your Itinerary 33: Charles Glatzer in the Wild
[smart_track_player url="http://media.blubrry.com/thisweekinphoto/content.blubrry.com/thisweekinphoto/YI_33_Charles_Glatzer.mp3″ color="6a1915″ title="Your Itinerary 33: Charles Glatzer in the Wild" artist="Your Itinerary" ]`
Fine art wildlife photography.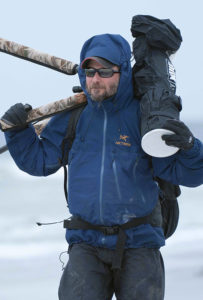 Charles Glatzer is a wildlife photographer and workshop leader based in North Carolina. In person he is a no-nonsense guy who obviously has a firm grasp on the fundamentals of photography. His rapport with his students is founded on his years of teaching experience.
If you take a look at Charles' work I think you'll see that he is not just another wildlife photographer. His images demonstrate a grasp of light and composition that is usually reserved for fine art.
Chas is not satisfied with just capturing a sharp photo of an animal. He wants to show you the best possible representation of his subjects. Can you tell I'm a fan of his work?! On top of all that he's a nice guy and I consider him a friend.
Be sure to visit Charles' website to check out his images and workshops.
Charles Glatzer Links: