Your Itinerary 32: Lee Starnes in Saigon
[smart_track_player url="http://media.blubrry.com/thisweekinphoto/content.blubrry.com/thisweekinphoto/YI_32_Lee_Starns.mp3″ color="6a1915″ title="Your Itinerary 32: Lee Starnes in Saigon" artist="Your Itinerary" ]`
Adventures in Southeast Asia with Lee Starnes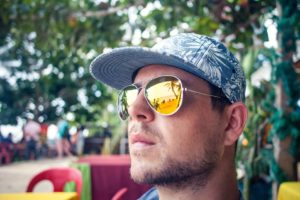 What happens when you set out to see the world and never come home? That is sort of what happened to professional photographer Lee Starnes. He traveled through Australia and Southeast Asia and gained experience, an unexpected gig as deputy editor of an online magazine and even a wife!
Lee tries to capture the essence of the subjects he photographs. He looks for interesting ways to connect his viewers to the people and places that he shoots. His works for saigoneer.com has helped him develop his storytelling and narrative style.
Check out Lee's work on his personal portfolio site and keep up with the latest news at saigoneer.com.
Lee Starnes Links