Your Itinerary 29: Toronto Travel Tips with Bill Hertha
[smart_track_player url="http://media.blubrry.com/thisweekinphoto/p/content.blubrry.com/thisweekinphoto/YI_29_Bill_Hertha.mp3″ color="6a1915″ title="Toronto Travel Tips with Bill Hertha" artist="Your Itinerary 29″ ]
Toronto Expert Bill Hertha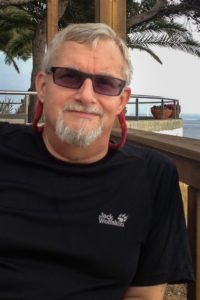 I have had a few local experts on Your itinerary so far, but not everyone sends me as much information as Bill Hertha! Bill is an amateur photographer and frequent traveler based in Toronto, Canada. He has supplied us with tons of useful tips, links for Toronto information and even a free ebook!
Bill's website has great photos to be sure, but I really enjoyed the Projects/Studies page. Bill shares several self-assigned projects through descriptions and photos as he works through techniques that he wants to learn. Not everyone is so open with their creative process, and Bill does a great job of bringing us along on his ride.
I have included several of the links that Bill shared for Toronto information. Be sure to visit his website and download his free ebook while you're at it!
Toronto Links:
Restaurants:
http://www.marche-restaurants.com/en
Getting around:
http://www1.toronto.ca/wps/portal/contentonly?vgnextoid=42b3970aa08c1410VgnVCM10000071d60f89RCRD
http://www.ttc.ca/Routes/index.jsp