TWiP Talks 13: The Entrepreneur's Journey with Darren Siegel
[smart_track_player url="http://media.blubrry.com/thisweekinphoto/p/content.blubrry.com/thisweekinphoto/TWiP_Talks_13_Darren_Siegel.mp3″ color="6a1915″ title="The Entrepreneur's Journey with Darren Siegel" artist="TWiP Talks 13″ ]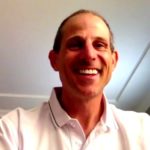 Occasionally I like to do interviews with companies that are innovating, or otherwise trying to help photographers solve every day problems. These solutions don't always manifest in fancy cameras, powerful software or cloud sharing services. Sometimes it's the simplest solutions that make things just a little bit easier for us.
In TWiP Talks 13, I sit down with entrepreneur Darren Siegel, CEO of Hufa. Though Darren ideated and created his company's first product the "Lens Cap Clip". This interview is more about the journey he took from having that epiphany, thru design, production and to ultimately having a shipping product in photographers' hands. The "entrepreneur's journey".
Find out more about Darren, and his product(s) over at HufaHolder.com.
And Darren has generously set up a huge 40% discount for TWiP listeners. Just use the code "TWiP40" when you check-out. The code is good through July 30th, 2015!