TWiP #300 – This is Sparta!
Hosts: Frederick Van Johnson, Doug Kaye, Jeff Carrion and Darlene Hildebrandt
Episode Overview
This week on a very special 300th episode of TWiP, we're diving into several great stories including:
Canon's big vision: the small dslr
A photographer sues his subject
St. NIK comes early
and an inspiring, insightful and amusing interview with Jared Polin of Froknowsphoto.com
Doug Kaye, Jeff Carrion and Darlene Hildebrandt join Frederick to discuss these topics and lots more on this week's 300th episode of TWiP.
1. Canon's big vision: the petite dslr (11:10)
2. A photographer sues his subject (26:00)
3. Saint NIK comes early (36:20)
Picks of the Week
Doug: Dan Margulis' new book, Modern Photoshop Color Workflow – The Quartertone Quandary, the PPW, and Other Ideas for Speedy Image Enhancement ($64.95) along with version 3.0 of Dan's Picture Postcard Workflow plugin/panel for Photoshop (free).
Jeff: Free project template management software Post Haste. Automate your project management tasks.
Darlene: The Niagara School of Imaging
Frederick: That Nikon Guy – Matthew Granger's **Kickstarter Project "Private Bodies" **NSFW – NOTE: Not Suitable For Work.
Other Links Mentioned
Submit your photographs for "Critique of the Week"
Here are thumbnails of the images critiqued in this episode. The first photograph was made by Steve Brokaw, and the second by Denis Grenier. Click to link to larger images, and be sure to join the conversation and add in your comments about the photographs.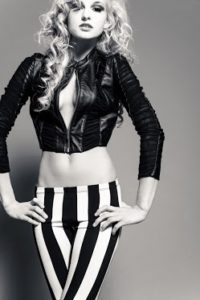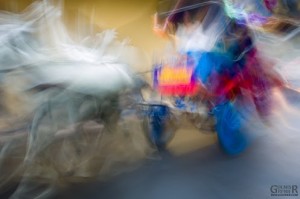 Be a part of This Week in Photo's newest segment. Post your best photo on the Google+ TWiP Community page and have the chance to be critiqued by the TWiP panel on an upcoming episode. Good luck!
Please Support our Sponsors:
This episode is brought to you by Shutterstock.com.  Find over 20 million stock photos, vectors, illustrations, and video clips. If you are looking for images for your website or blog, print ad, trade show swag or even apps, Shutterstock is the way to go. Over 10,000 new images are added each day.  For 30% off your new account, go to Shutterstock.com and use offer code TWiP3.
This episode is brought to you by Carbonite On-Line Backup. Whether you have one computer at home, or several at your small business, Carbonite backs up your files automatically and continually. Carbonite is the better backup plan! Try it free at Carbonite.com. Use the offer code TWiP and get 2 bonus months with purchase.
Connect with Our Hosts & Guests:
Doug Kaye: Portfolio, Twitter, Google+
Jeff Carrion: Portfolio, Twitter, Google+
Darlene Hildebrandt: Portfolio, Twitter, Google+
Frederick Van Johnson: www.mediabytes.com or www.twitter.com/frederickvan or Google+
Credits:
Pre-production by: Patrick Reed
Post production by: Suzanne Llewellyn
Bandwidth provided by: Cachefly
Intro Music by Scott Cannizzaro
Photo Credits: Shutterstock