The Blackmagic Design Pocket Cinema Camera 4K – All About the Gear
with Bob Caniglia
Podcast: Download (Duration: 29:43 — 55.1MB)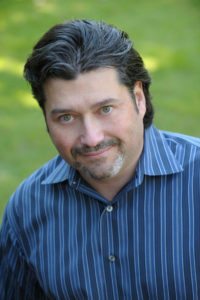 Blackmagic Design is known for creating high-end, robust cameras for content creators of all skill and experience levels. In this interview I sit down with Bob Caniglia from Blackmagic Design to discuss their latest cameral release — the Pocket Cinema 4K. We discuss who the camera is for, why they built it and some of the stand-out features they built into it that set it apart from other cameras in its class.
http://www.blackmagicdesign.com
Social Media
Twitter: https://twitter.com/Blackmagic_News
Instagram: https://www.instagram.com/blackmagicnewsofficial/
Facebook: https://www.facebook.com/BlackmagicDesignOfficial/
Bob Caniglia Bio
Bob Caniglia began working in the film and television industry in 1985 as a part-time cameraman and editor on industrial videos. Bob finished school at night while working full time as a commercial producer/director at a local CBS affiliate.
Eventually, Bob found himself in L.A. as an editor for The Disney Channel and 525 Post Production, later working on music videos for Prince, Madonna and Michael Jackson. Bob also helped Gore Verbinski with his director demo reel, telling him that he would be a feature film director someday.
Leveraging his real-world industry experience, Bob made the transition to working with a variety of production and post-production manufacturers, including Panasonic, Quantel, Snell, DaVinci Systems and Blackmagic Design, where he currently holds the position of Director of Sales Operations. Ever the creative type, Bob is a professional comedian performing around the world under the stage name Bobby Zee. He also has a love for karaoke that just won't quit.
---
HELP SUPPORT TWIP!
+ PATREON – https://www.patreon.com/thisweekinphoto
Please help support TWiP by donating to the network on Patreon. Running a podcast network is not cheap, free or easy! It requires a ton of effort and commitment. Even the smallest donations help us keep things afloat.
+ TWIP PRO – http://www.twippro.com
If you enjoyed this video, please join our community at http://www.twippro.com – you can support TWiP while continuing the photography conversation. Join the mixer with like-minded photographers, while helping keep us on the air!
—————
MORE ABOUT TWiP…
+ THIS WEEK IN PHOTO – https://thisweekinphoto.com
TWiP is one of the longest running and most respected photography podcast brand and networks in the world. Subscribe to our podcast, or our YouTube channel to stay entertained, inspired and educated about all things photography.
+ TWiP PRO SCHOOL – http://www.twipschool.com
Continue your learning experience at the TWiP PRO School! We've got loads of "instant access" digital courses available for you to dive into NOW. Many courses are taught by some of your favorite TWiP personalities!
+ TWiP MEETUPS – https://thisweekinphoto.com/meetups
Meet and interact with some of the TWiP hosts, get to know your fellow TWiP PRO community members, and learn how to take your photography to the next level. Everyone is welcome — all skill-levels, camera types, and photographic interests.
TWiP ON SOCIAL MEDIA:
• Twitter – http://www.twitter.com/thisweekinphoto
• Facebook Group – http://www.facebook.com/thisweekinphotography
• YouTube – http://www.youtube.com/thisweekinphoto
• Instagram – http://www.instagram.com/thisweekinphoto