Street Focus 90: The Buffalo That Could Not Dream with Felix von der Osten
[smart_track_player url="http://media.blubrry.com/thisweekinphoto/p/content.blubrry.com/thisweekinphoto/Street_Focus-090-Felix_von_der_Osten.mp3″ title= "The Buffalo That Could Not Dream with Felix von der Osten" artist="Street Focus 90″ ]
Street Focus 90: The Buffalo That Could Not Dream with Felix von der Osten
Please enjoy my conversation with German photographer Felix von der Osten who spent several weeks on a native american reservation and photographed daily life.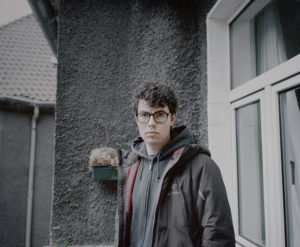 Felix von der Osten (b. 1989) is a freelance documentary photographer and Drone Pilot from Germany.
He is specially interested social and cultural issues documenting it with analog large- and medium- format photography, as well with the Wet Plate Collodion process.
In 2014 he attended the class »Advanced Visual Storytelling I+II« at the Danish School of Media and Journalism in Aarhus (DK).
He currently lives in Cologne and completed his Bachelor in 2016 at the University of Applied Sciences and Arts Dortmund. Afterwards he will attend the Masters program as well.
Von der Osten won the »Breakthrough Award« of the Britisch Journal of Photography as well he was named an »Emerging Photographer« by PDN. He also got into various finals of photography competitions as the 'Leica Oskar Barnack Newcomer Awards' or Magnum's »30 under 30«. At the end of 2015 he attended the 28th Eddie Adams Workshop (XXVIII).
His photographs were published f.e. in CNN, BrandEins, Photographic Museum of Humanity and the GUP Magazin. He also exhibited internationally.
In his free time he is a Magician specialised in Slight-of-hand Card Magic.
See more of his work at: www.vonderosten.de