Street Focus 89: Q&A and Street Challenge
[smart_track_player url="http://media.blubrry.com/thisweekinphoto/p/content.blubrry.com/thisweekinphoto/Street_Focus-089-Q_A_and_Street_Challenge.mp3″ title= "Q&A and Street Challenge" artist="Street Focus 89″ ]
Street Focus 89: Q&A and Street Challenge
This week on Street Focus, my guest co-host is Susan Rosenberg Jones. Together we answer questions about promoting your street photography, how to put together a portfolio and more. Special thanks to Rob Wareham, Yuri Rasin, Bud James and Michael Schmitt for submitting your questions.
About my guest co-host, Susan Rosenberg Jones: 
Susan Rosenberg Jones was born and raised in Boston, and moved to New York City in 1976. She holds a BS in Education from Lesley College.  As a post grad, she enrolled in SVA as an undergrad (at the time, they did not offer an MFA program) and studied photography for two years.
In 1978, Susan began working at a lab in Manhattan as a custom black and white printer. She loved that job but quit when she became pregnant for fear of the chemicals. A few years later, she started working as a photo researcher for a stock photo agency, and began a long career in stock photography, licensing images to various publishing and advertising clients.
During her daughter's growing up years, Susan photographed regularly, shooting chromes in those days because it was most convenient.
In 2008, Susan's husband passed away after a long illness. She felt the need to photograph seriously again and purchased her first digital camera. Feeling rusty, she took a course at ICP just to re-connect with the camera controls and practice with editing software. Other Continuing Ed classes followed.
She worked on various portrait projects: women of a certain age, couples who'd been together for many years, and in 2011 began work on Building 1, a series about her neighbors in the apartment complex in Tribeca where she'd lived since 1984.
In 2012 she married her second husband, Joel. As a tangent to her photographs of her neighbors, she began shooting in her own home, and Joel was a willing subject. He was a bit skittish at first but he became more comfortable as she kept photographing. From this practice, Susan's body of work, titled Second Time Around emerged.
Susan explores her feelings about growing older, family and community connections, through photography
She was on the show 2 years ago for episode 10. See more of her work on her website.
And the winners are….
The last challenge was all about shadows.
Susan picked a photograph by Yuri Rasin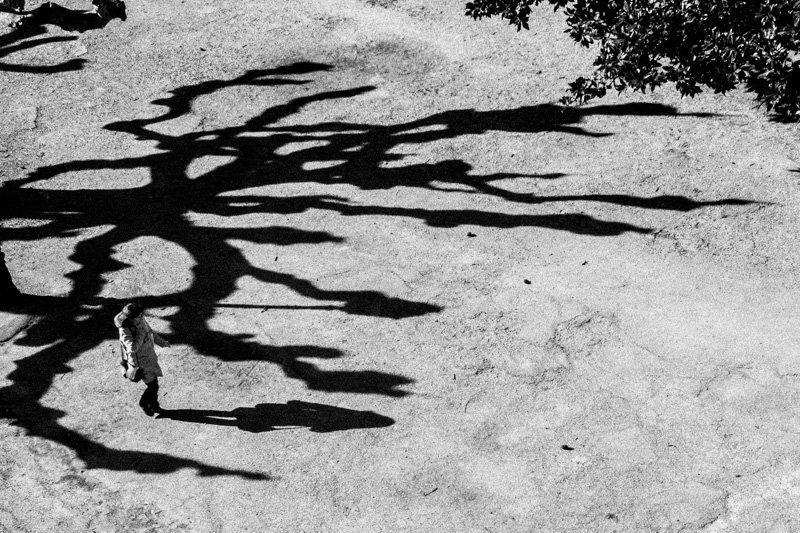 Valerie picked a photograph by Sally Coggle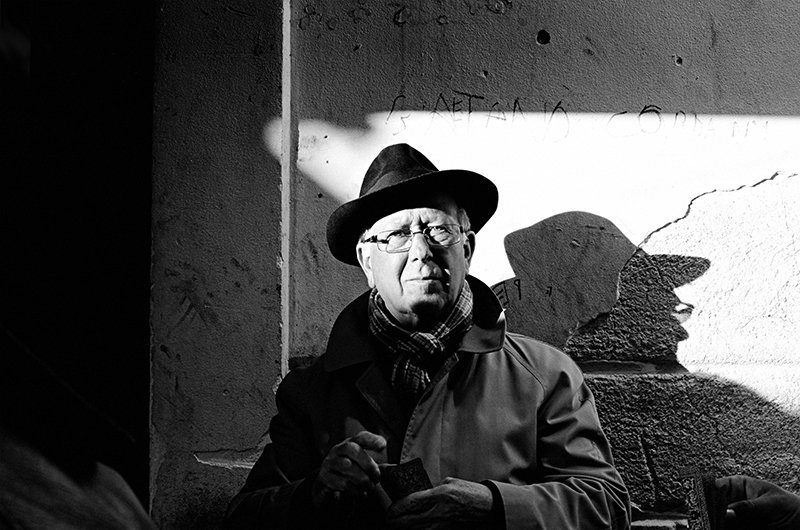 Both winners will receive an ebook of their choice form our friends at RockyNook.
Next street challenge: RAINY DAYS ON THE STREETS! Umbrellas, reflections, natural filters, puddles, etc…  Post your best shot by JUNE 23 in the comment section below.
Picks of the week:
Susan's picks:
A book by Lynsey Addario It's What I Do
A book by Haley Morris Cafiero The Watchers
Valerie's pick:
Her favorite photo lab: WHCC
Announcements:
Valerie's Street Photography ebook is available for download!