Street Focus 80: Meet Me Downtown ~ A Call For Entry Juried By Valerie Jardin
[smart_track_player url="http://media.blubrry.com/thisweekinphoto/p/content.blubrry.com/thisweekinphoto/Street_Focus_080_Meet_Me_Downtown_Call_for_Entries.mp3″ title= "Meet Me Downtown ~ A Call For Entry Juried By Valerie Jardin" artist="Street Focus 80″ ]
Street Focus 80: Meet Me Downtown ~ A Call For Entry Juried By Valerie Jardin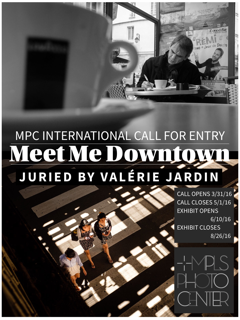 I am honored to be the juror for a new Call for Entry titled Meet Me Downtown at the Minneapolis Photo Center this Spring. In this episode Jeff Harrington, the executive director at MPC, gives us information about calls for entry and tips on how to enter this one. I hope you enjoy the show!
Show us your best street photography, captured in your own city or in a city you love. Read carefully the Call for Entry and follow the link for a chance to be featured on opening night at the Minneapolis Photo Center on June 10th. I will have my own gallery opening on the same night. It's going to be an event to remember!
The call opens today, March 31, 2016 and will close on May 1.
I hope to see your work, good luck!