Street Focus 79: Streets of the World – Dubai with Bjorn Moerman
[smart_track_player url="http://media.blubrry.com/thisweekinphoto/p/content.blubrry.com/thisweekinphoto/Street_Focus_079_Streets_of_the_World_Dubai_with_Bjorn_Moerman.mp3″ title= "Streets of the World – Dubai with Bjorn Moerman" artist="Street Focus 79″ ]
Street Focus 79: Streets of the World – Dubai with Bjorn Moerman
In this new Streets of the World segment on Street Focus, I am taking you to Dubai and your local guide for this adventure is Bjorn Moerman, a.k.a. The Flying Photographer.
Who is Bjorn?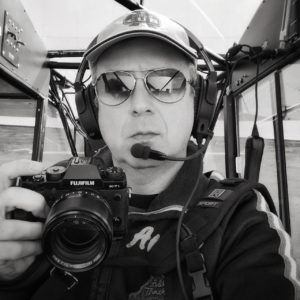 Björn Moerman often refers to himself as "the flying photographer"; combining his passion for aviation with a photography hobby that got out of hand. As an airline captain for a large Middle Eastern airline, he visited over 85 of the worlds countries so far and always comes home with exciting stories and freshly taken images from around the world. Bjorn has been living in Dubai for 14 years.
He mainly shoots architectural, travel and aviation photography but rediscovered the world of street photography when he picked up his first FUJIFILM camera more than three years ago. Since that moment he has switched 100% mirrorless and became an official X-photographer for FUJIFILM Middle East in 2014. Whenever he is not traveling, he can often be found skimming the markets and streets of Dubai, looking to capture those fleeting moments of life.
Contact Info
• Facebook page: https://www.facebook.com/BjornMoermanPHOTOGRAPHY/
• Instagram: https://www.instagram.com/bjornmoerman/
• Twitter: https://twitter.com/bjornmoerman
• Google Plus: https://plus.google.com/u/0/+BjornMoerman
His popular "Pic(k) of the week" blog-series
( http://bjornmoerman.blogspot.ae ) features an image that stood out that particular week; a personal project he has maintained for more than 5 years! For all you photo-gear fans, he regularly reviews the latest and greatest from FUJIFILM on his blog.
About Dubai
Google Map: https://www.google.com/maps/d/viewer?mid=zybmkrntcTSY.kOQVBj0ZKoW8
• most Western countries 30 days free on arrival, easy process
• others pre-arranged with VISA through the embassy
Population
• UAE: just under 10 million with about 1.5 million UAE nationals (15% local)
• DUBAI: 2.5 million
• UAE is independent since 1971
• 7 emirates – capital: Abu Dhabi
Best time of the year • Mid October to end of April
• Summer is mostly indoor only; hot and humid
Currency
UAE Dirham, pegged to the USD; 1 USD is 3.675 AED

Bring dollars or euros and change in one of the many exchange places

Most ATM cards work
Arrival at airport
• normally arrive at Dubai international airport in the city center. Worlds busiest airport when only counting international passengers (+70 million/year)
• new airport: Dubai World Central. So far for some flights, not many
• airport is great place for shooting especially on the return, check in early for return flight
Transportation
• Bus and metro network; most expats limit themselves to metro and taxi
• Uber is there, but slightly more expensive than taxis
• Day pass for metro/bus 4 USD/€ per day
• Taxis still relatively cheap, much better than Europe. Almost all metered; some illegal taxis at airport before you exit
• Car rental is also a good option if one wants to do more extensive traveling in the country. Relatively cheap if shopping around
• Tram in Dubai Marina
• Water busses (abra) like small ferries; cheap less than a dollar
Accommodations
• AIRBnB: probably not 100% legal, so is NY if less than 30 days, but plenty of places online on the AirBnB website 
• Hotels from being affordable to very expensive (5 stars hotels) – Dubai has the only 7star hotel in the world: Burj Al Arab.
Food
• Large variation from local Emirati cuisine (grilled meat/fish). Asian like Japanese, Thai, Indian/Pakistani (some of the cheapest options) and all western cuisines
• All large Western chains available for the less adventurous 
Photography laws in the UAE
• Good summary can be found here: http://www.meetup.com/ADP-CLUB/pages/UAE_laws_photographers_should_keep_in_mind/
• No person may capture a photo of any other person and distribute it on the internet without his/her personal approval or the approval of his/her legal representative. This is in line with many legal provisions, including Article 43 of Federal Law No 7 of 2002 on copyright, which reads: "The person who made a photo of another in any form may not save, expose, publish or distribute its original or a copy thereof without the approval of the photo holder, unless otherwise is agreed upon". Other articles back up that assessment and some even talk of punishment of one year in prison and fines of not less than Dh50,000. Therefore, if you take photos of people without their consent, you are liable, even if it is a street scene in a public place with lots of people around.
• Whatever you do, be sensible and use respect the religious values; pay special attention when photographing local females.
Itinerary
In Dubai
1. My favorite part of Dubai, Old Dubai; divided by the creek in two parts Bur Dubai (West side) and Deira (East side – same as airport). Great atmosphere, especially nice around sunset with the call for prayer. 
◦ Deira Fish market especially during morning; covered market with fish, meat and fruit/vegetable; great for street portraits. My series, "Faces of the fishmarket" can be found here: http://www.bjornmoerman.com/Galleries/Street-photography/Faces-of-the-Fishmarket
◦ Dhow Wharfage along the east part; loading of wooden boats with goods that mainly sail to India, Pakistan, Iran. Hustle and bussle. Best early morning or afternoon till after sunset, even night time. Walk at least one km along the creek. The series "life around the creek" can be found here: http://www.bjornmoerman.com/Galleries/United-Arab-Emirates/Life-at-the-Creek/
◦ Visit the Spice souq; lots of small alleyways
◦ Take the abra, traditional wooden boat, taking about 20 people across to the Bur Dubai side for 25 cent (€ or USD)
◦ Textile souq: again go of the beaten path, Hindu temple, a few mosques nearby
2. New Dubai, DIFC (Dubai international financial center ): strip of high-rise buildings with lots of "suits and ties". 
3. Burj Khalifa: worlds highest building, 820m or 2700 feet. Book one month in advance to go to the top at the best price, about 25-40 USD depending on times of the day. Great for silhouettes during the night fountain shows below the tower.
4. Satwa: feels like being in India or Pakistan; very cheap shops, restaurants, great for street photography
5. Dubai Marina: bordering the sea you'll find "The Walk" just on the edge of the beach. A bit upmarket, place where people want to be seen, fancy cars, etc…
6. Global village: like a mini-world exhibition, lots of countries from the Middle East, Asia, Africa and even Europe selling local goods. Also has a large fair, with a large Ferris wheel and other amusement attractions. 
7. Fruit and vegetable market: unlike the fish market, virtually no tourists. Light can be challenging but great place
8. Camel racetrack: great early morning or late afternoon. Even when there are no races going on, there is always a lot of activity with camel drivers taking their animals out for a walk/run. Very photography friendly. Some sample images can be found here: http://www.bjornmoerman.com/Galleries/United-Arab-Emirates/NatureUAE
9. Sonapur: means "city of gold" or "city of the sleeping death" in Hindu. It is an area of which more than 200.000 people from countries like India, Pakistan, Bangladesh, Sri Lanka and the Philippines call home. The area is a mix of relatively new buildings with most facilities and older improvised camps which are much more basic. Even though these type of places have made it into the Western news, the living conditions have improved drastically since the government is fining heavily those companies that don't comply with the rules. On Fridays (only day off for some) the place is a hustle and bustle, with small markets and thousands of people hanging out. You will see very few photographers and close to no females. People are generally very friendly but will be surprised to see somebody with a camera. My personal project, "Those who build Dubai" is mainly shot there and can be found here: http://www.bjornmoerman.com/Galleries/Street-photography/Those-who-build-Dubai/  
Outside Dubai
Abu Dhabi (capital of UAE, also becoming the cultural capital, Louvre museum being built)
1. Emirates Palace hotel: free to enter. Just next to the Royal Palace. Always plenty of fancy cars. 
2. Fishmarket and Dhow fishing harbor: talk to the people, they will invite you in their boats
3. Sheik Zayed Grand mosque: can accommodate up to 40.000 people (10.000 inside). Took more than 10 years to built. One can enter freely outside the prayer times. Photography even a tripod is allowed but be respectful.
4. Yas Viceroy hotel: on the Formula One track; great for combining modern architecture with people.
Fujeirah 
• Bull butting contest on Friday afternoons; after 3.30pm. Not like classic bull fighting. No blood is being shed. Lots of Emirati people that don't mind being photographed.
Photography in Dubai
• Gulf Photo Plus: is the heart of the Middle East photographic community; they organize photography workshops year in your out, most known for GPP which is a weeklong event where they invite some of the most known names in the photo world, Joe McNally, Zack Arias, Davis Hobby, and many more. It attracts people from all over the world. They also have a nice art gallery featuring the work of mostly local photographers and have a nice little shop selling photo gear. More info at www.gulfphotoplus.com.
• The Empy Quarter: the only gallery devoted entirely to fine art photography, to be found in DIFC
• Fujifilm Middle East: one of the most forward thinking Fujiflm divisions, regularly organizing photowalks and workshops.
Gallery of photographs taken in Dubai and its surroundings by Bjorn Moerman: