Street Focus 70: Streets of the World – London with Iwona Pinkowicz
[smart_track_player url="http://media.blubrry.com/thisweekinphoto/p/content.blubrry.com/thisweekinphoto/Street_Focus_070_Streets_of_the_World_London_with_Iwona_Pinkowicz.mp3″ title="Streets of the World – London with Iwona Pinkowicz" artist="Street Focus 70″ ]
Street Focus 70: Streets of the World – London with Iwona Pinkowicz
This is a new Streets of World episode and I'm taking you to London. Iwona Pinkowicz is your local guide for this adventure.
Who is Iwona?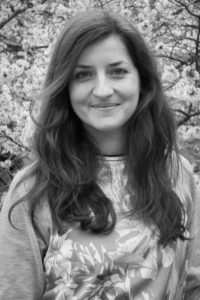 "I was born and raised in Przemysl, a small town in South East Poland. 
After finishing college I moved to London and I have been extremely lucky to call it home for the past 13 years.
After moving to London I worked in many different professions but eventually settled in digital marketing, where I continue to work today. In the summer of 2014 
I picked up a DSLR camera for the first time and started documenting life around me. The streets of London are exhilarating, with a rich variety of people, cultures and architecture making the city an exciting place to shoot street photography.
Photographing in public has changed the way I see the world around me. I'm more awake and aware than ever before, always in search of interesting people or situations to capture. I see life through the lens everywhere I go, even when I don't have my camera with me!
Other than photography my two biggest passions are travelling and music. I'm always looking for new destinations to visit and strongly believe that travelling is the best way to learn about people, cultures and life in general."
Connect with Iwona Pinkowicz via her Website, Twitter, and Instagram.
Locations discussed in this episode:
1. Shoreditch – East London 
2. King Cross – North London 
3. Camden Town – North London 
4. Portobello Market – West London 
7. Oxford Street – West End 
8. Kensington – West London 
Photographs by Iwona Pinkowicz: