Street Focus 66: Wild Life vs. Street Life
[smart_track_player url="http://media.blubrry.com/thisweekinphoto/p/content.blubrry.com/thisweekinphoto/Street_Focus_066_Wildlife_vs_Streetlife_with_Martin_Bailey.mp3″ title="Wild Life vs. Street Life" artist="Street Focus 66″ ]
Street Focus 66: Wild Life vs. Street Life
This week my good friend and acclaimed wildlife and nature photographer Martin Bailey joins me in a friendly nature versus street photography face off. We had a lot of fun recording this special episode, I hope you have fun listening to it too!
Martin Bailey is a nature and wildlife photographer, originally from England, though he has lived in Japan since 1991. His work takes him around the globe, including running popular landscape and wildlife tours and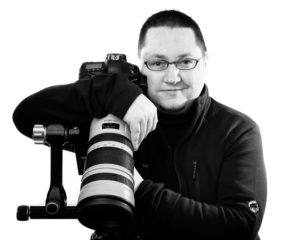 workshops in exotic locations such as Antarctica, Namibia Iceland and Japan. Closer to home he enjoys photographing flowers and the landscape closer to his Tokyo base.
A firm believer in sharing, Martin is behind one of the longest running photography podcasts which has been released every week since 2005 and just celebrated its 500th episode! In the Podcast he shares tips on technique and creativity, illustrated with his own real-world example images. He also shares detailed gear reviews and tutorials on printing, color management and the digital workflow as well as many other topics.

Martin's work has been published by X-Rite, Popular Photography Magazine, Pomegranate, Korean Air, Creation Durable (Paris), Real Music and Light of Consciousness Magazine, among others. He had five pieces in a joint exhibit Viaggiando Immaginando, in Italy in 2005, and his first solo exhibition "The Nature of Japan" was held in Aoyama, Tokyo, in December 2010.
Some of Martin and Valerie's work: