Street Focus 62: Removed with Eric Pickersgill
[smart_track_player url="http://media.blubrry.com/thisweekinphoto/p/content.blubrry.com/thisweekinphoto/Street_Focus_062_SF_Removed_With_Eric_Pickersgill.mp3″ title="Removed with Eric Pickersgill" artist="Street Focus 62″ ]
Street Focus 62: Removed with Eric Pickersgil
l
Documenting people being disconnected from the world around them because of their phone has been done time and time again. Eric Pickersgill came up with a new way to bring awareness to this growing trend by removing the phone from his subjects' hands in a series titled Removed.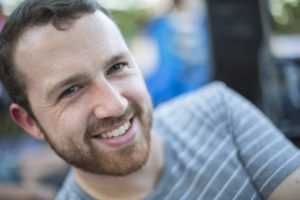 Artist statement
Removed is a photographic series that explores the way personal devices play a role in society, relationships, and the body. This work has been featured on nearly 100 international media outlets including Business Insider, The Atlantic, Washington Post, CNN, The BBC, WIRED, Huffington Post and many more.

Artist bio
Eric Pickersgill has exhibited his work nationally at institutions and galleries such as The Center for Fine Art Photography, Duke University, The North Carolina Museum of Art, University of Northern Florida, and The Ackland Art Museum. Eric is represented by Rick Wester Fine Art in New York.
A few images from the series Removed