Street Focus 50: An Exercise in Limitation with Maarten Rots
[smart_track_player url="http://media.blubrry.com/thisweekinphoto/p/content.blubrry.com/thisweekinphoto/Street_Focus_050_with_Maarten_Rots.mp3″ color="6a1915″ title="An Exercise in Limitation with Maarten Rots" artist="Street Focus 50″ ]
Street Focus 50: An Exercise in Limitation with Maarten Rots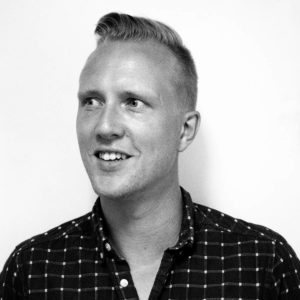 Maarten Rots is a Dutch artist working with photography, based in Amsterdam. In his photographic work he amplifies poetic quality in everyday situations. He uses his interest in reflections, transparency and textures to elevate what is actually street photography to reach a level of abstraction. The resulting images have a layered quality showing a blend of realities, reminiscent of multiple exposures, but actually achieved by a single click of the shutter.
He self-publishes March & Rock, a limited edition photography magazine that serves as one of the platforms he uses to create a context for his photographs.
Visit his website, follow him on Instagram. Sign up for Marteen's newsletter and you might be the lucky winner of a free copy of March & Rock Magazine.
The project we discuss on the show:
Siting: Qlick Editions
Strongly convinced that beauty can be found anywhere Rots set out to photograph within a one kilometer radius around gallery Qlick Editions in Amsterdam for a period of seven consecutive days. A visual exploration of the de Pijp area that surrounds the gallery.
By limiting himself both in time and location he narrowed his scope and opened his view, resulting in fascinating pictures of everyday situations with a sense of abstraction and dreamlike surrealism.
During this one-week period he chose one photograph each day that would be printed in a large size. He started in an empty gallery that progressively filled up throughout the week with smaller test prints with added commentary and notes to give an insight in his process and thoughts. Visitors were welcome to come in and witness the process through GPS, a dedicated weblog or simply in the gallery as he was editing his selection. After seven days of taking photographs the gallery showed this process and the final works as an exhibition.
Siting: Qlick Editions is the first edition of the project, Rots aims to expand Siting to multiple cities around the world.