Street Focus 45 – Q&A and Street Challenge
[smart_track_player url="http://media.blubrry.com/thisweekinphoto/p/content.blubrry.com/thisweekinphoto/Street_Focus_045_Q_A_Ugo_Cei.mp3″ color="6a1915″ title="Q&A and Street Challenge" artist="Street Focus 45″ ]
Street Focus 45 – Q&A and Street Challenge
Today my guest co-host is my friend and Italian photographer Ugo Cei. Together we answer questions sent to us by Teresa Pilcher and Chris Weisman. We delve into the question whether or not making eye contact with your subject can still be called street photography, how to handle a situation when your subject notices you and gets upset. And finally, how to gain more recognition as a street photographer.
My guest co-host, Ugo Cei says he "loves to travel and show the beauty of the world and its inhabitants to everybody. This is really an amazing planet we live on and every place and every culture possesses beauty that deserves to be shown." You can see more of his work on his website, visit his photography community and find out more about his workshops.
And the winners are… 
Ugo chose and image by Michael Schmitt titled 'What is Happening Here'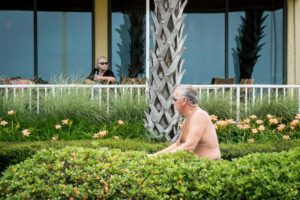 Valerie chose an image by Teresa Pilcher titled 'Watched by Mythical Men'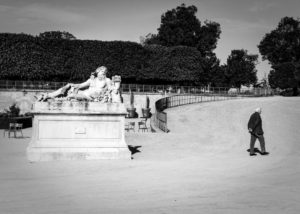 Both winners will receive an ebook of their choice from our friends at www.RockyNook.com.
NEW Street Challenge: EXPRESSIONS! Joy, sadness, surprise, etc. Post your best pic in the comment section below before August 20!
Picks of the week:
Ugo's pick: FlashQ wireless flash triggers
Valerie's pick: How Photographs Are Sold a book by Alain Briot and published by Rocky Nook.
Don't forget:
If you enjoy Street Focus, please go to iTunes and leave a review for the show.
To find out more about your host, visit Valerie's website and send her a note!
Examples of EXPRESSIONS in the streets by Valerie Jardin: