Street Focus 38: Street Tips with Eric Kim
[smart_track_player url="http://media.blubrry.com/thisweekinphoto/p/content.blubrry.com/thisweekinphoto/Street_Focus_038_Street_Tips_with_Eric_Kim.mp3″ color="6a1915″ title="Street Tips with Eric Kim" artist="Street Focus #38″ ] Street Focus #38: Street Tips with Eric Kim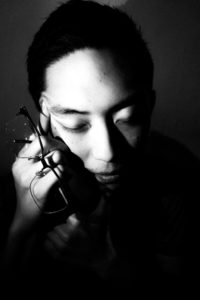 Eric Kim is an international street photography educator currently based in Berkeley California. As an undergraduate at UCLA, he studied Sociology and combined it with his passion for photography to make statements about society through street photography.
In this episode, Eric will expend on his top 10 street tips:
Don't chimp.
Don't look at bad photos.
Don't spend time on gear review sites when you're bored.
Don't worry about your camera.
Don't shoot too many different photography genres.
Don't settle.
Don't worry about how many followers you have.
Don't publish photos without a second opinion.
You don't have to be just a street photographer.
Don't forget to have fun.
The following images are samples of Eric's street work, you can see more on his Blog, Website, Facebook, Twitter, Google+ and Instagram