Street Focus 36: Streets of the World – Havana, Cuba with Doug Kaye
[smart_track_player url="http://media.blubrry.com/thisweekinphoto/p/content.blubrry.com/thisweekinphoto/Street_Focus_036_Street_of_the_World_Havana_Cuba.mp3″ color="6a1915″ title="Streets of the World – Havana, Cuba with Doug Kaye" artist="Street Focus 36″ ]
Street Focus 36: Streets of the World – Havana, Cuba with Doug Kaye
This week I am taking you to Havana in Cuba, and your guide for this photo adventure in photographer Doug Kaye.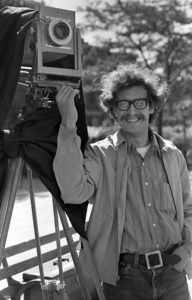 Doug is a photographer living in Marin County, California. He's the co-host of the
All About the Gear
podcast, teaches photography and post processing and leads
street-photography workshops
in Cuba and elsewhere. Doug is an Inception Master in The Arcanum, an online community of photographers.
Doug started college in Engineering Physics but ended up getting a BA in Drama as a theatrical director and lighting designer. He moved to New York and studied cinematography at the NYU Graduate Institute of Film and Television, then produced and directed documentaries and worked in TV news.
After a 27-year diversion into the computer-software business including serving as the CTO of four dot-com startups and writing two books, he officially retired and spends as much time as possible with street photography and teaching. Please visit Doug's
website
.
Locations mentioned in this show:
Havana: Habana Vieja (Old Havana) and Centro Habana (Central Havana)
Viñales (Western Cuba)
Trinidad (Southern Cuba)