Street Focus 34: Tent City with Christopher Occhicone
[smart_track_player url="http://media.blubrry.com/thisweekinphoto/p/content.blubrry.com/thisweekinphoto/Street_Focus_034_Tent_City_with_Christopher_Occhicone.mp3″ color="6a1915″ title="Tent City with Christopher Occhicone" artist="Street Focus 34″ ]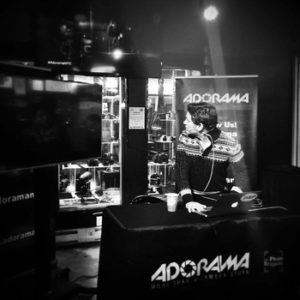 Street Focus 34: Tent City with Christopher Occhicone
Based in New Jersey, Christopher Occhicone graduated from the documentary and pj program at the International Center of Photography. He has most recently photographed in Libya and Ukraine with work featured on Al-Jazeera and LensCulture. His work was also screened during the Visa Pour L'image photojournalism festival.
Today Christopher shares with us a project he refers to as The Fringe. For several months, he photographed a group of addicts living in the forrest encampment known as Tent City near Lakewood in New Jersey.
To see more of Christopher Occhicone's work, please visit his website.
Here are a few images from his project.