Street Focus 31: Urbex Special with Mike Boening
[smart_track_player url="http://media.blubrry.com/thisweekinphoto/p/content.blubrry.com/thisweekinphoto/Street_Focus_031_Urbex_Photography_Special_with_Mike_Boening.mp3″ color="6a1915″ title="Urbex Special with Mike Boening" artist="Street Focus 31″ ]
This episode for Street Focus is powered by Freshbooks.
Urban exploration photography often goes hand in hand with street photography, they often attract the same type of urban shooters. My friend and Detroit photographer Mike Boening has been doing it for a long time and in one of the most interesting places for Urbex, the city of Detroit. Today he gives us very useful tips on how to approach the exciting world of Urbex photography, no matter where you are in the world. This is a Urbex Special with Mike Boening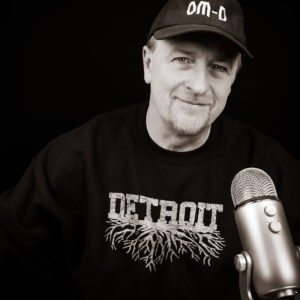 Mike commonly finds his inspiration on the streets of his hometown, Detroit, Michigan, specializing in street and urban photography. As the newest Olympus Trailblazer in the Olympus Visionary Program, Mike first caught the eye of Olympus through his work with Out of Chicago and his "Shoot Light, Shoot Often" philosophy.
Over the last five years, he has worked with the Detroit Metro Convention Bureau, covering events and taking headshots for a Fortune 500 company, and shooting sports photography. Mike has shared his love of street photography by teaching and leading groups on urban photography in the Detroit area.
When Mike isn't behind a camera, he's in front of the camera serving as cohost of the video podcast, "Mirrorless Minutes."
Mike is passionate about what can be accomplished with the Olympus Micro Four Thirds systems, using the OM-D E-M1 for his outdoor shooting exploits.
Web and Blog: http://www.mikeboening.com/
Twitter: @MemoriesByMike
Facebook: Mike Boening – Photography
Flickr: Mike Boening Photography