Street Focus 03: Streets of the World – Los Angeles with Rinzi Ruiz
Podcast: Download (Duration: 28:35 — 26.2MB)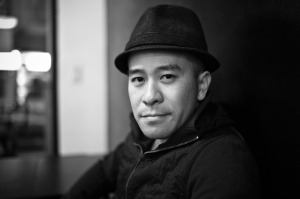 Welcome to Episode 3 of Street Focus!
This is our first Streets of the World segment which will be on a rotation every third episode of the show. Our first major city featured is Los Angeles and your guide is street photographer Rinzi Ruiz.
After you listen to the show, be sure to visit Rinzi's website, Tumblr and his photo workshops.
Here are some of the locations Rinzi discussed during the interview, and much more:
Getting around Los Angeles:
üBer
Metro – Subway / Buses
Rent a car!
The best places to shoot Street in the Los Angeles area:
Downtown Los Angeles
Venice Beach
Hollywood
Beverly Hills
Santa Monica
Chinatown
LA Bridges
Olvera Street
Union Station
Other neighborhoods – some safe (some not):
South Central
East Los Angeles
Watts
Safety first!:
Most of these areas are okay but if you go to some of the LA neighborhoods just make sure to do some research and know at least some of the history of that area, like Watts for example. Ask around and see what areas NOT to go into. There are many that have gang activity, and it's best to avoid their territories.
Ongoing photo exhibits or galleries:
HINT: A good place to check is the LA Weekly publication for current shows
Annenberg Space for Photography
The Vault
DRKRM Gallery
Duncan Miller Gallery
Fahey/Klein Gallery
Jan Kesner
The Perfect Exposure Gallery
M&B Gallery
Rose Gallery
Stephen Cohen Gallery
Julia Dean
Think Tank Gallery
A few of Rinzi's shots…