Street Focus 21: Streets of the World – Rome with Roza Vulf
Podcast: Download (Duration: 43:12 — 39.6MB)
 Street Focus 21: Streets Of The World – Rome with Roza Vulf
This episode of Street Focus is powered by Freshbooks.
In this Streets Of the World segment of Street Focus, I am taking you to Rome, Italy. Roza Vulf will be your guide for this new adventure!
About Roza Vulf: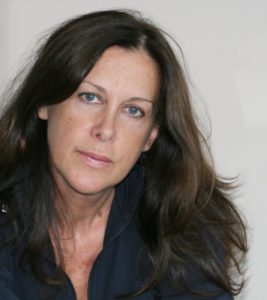 Roza is a Lithuanian born photographer currently living in Rome. Her street photography journey started around 3 years ago. "… if a subject presents itself and speaks to me, independently – that is when it happens."
Visit Roza's Website you can also see her online galleries at Vogue Italia, National Geographic, 500px and more. You can see her work and contact her via social media, such as Facebook
 Some of the locations discussed during the episode and more:
Touristic and very touristic areas mentioned in the conversation:
Fiumicino – airport Leonardo da Vinci
Termini train station – stazione Termini
Spanish steps, Piazza di Spagna, via Condotti
Pantheon
Piazza Navona, Antico Caffe della Pace
Campo di Fiori
Getto
Trastevere
Less touristic areas:
San Lorenzo
Esquilino
business district EUR

Museums: Museo dell'Ara Pacis – Palazzo Delle Exposizioni – Museo D'arte Contemoranea Roma – National Museum of the 21st Century Arts
To find other cultural activities in Rome: Visit InRomeNow – http://www.turismoroma.it/
And to find out more about Valérie and what's happening in her universe, visit her website.
Please join the growing Street Focus community over on G+.