Street Focus 20: On Location in Paris and Street Challenge
Podcast: Download (Duration: 33:06 — 30.3MB)
Episode 20: On location conversation in Paris, Street Challenge and Pick of the Week
This episode of Street Focus is powered by Freshbooks.
I am pleased to be joined by photo workshop participants and new friends, Alastair Arthur and Stefan Wulkan, to talk about their street photography experience in Paris.
And winners of the 'Eye Contact' challenge are…
Stefan selected an image submitted by Nicolas Winspeare. He selected the image as a winner because: "Her facial expression sends a message, but also that from a composition standpoint, you have nice groupings of three in the a) lady, b) the younger woman with a child and c) the people in the background, as if three different lives are displayed in one photo."
You can see more of Nicolas' work on Flickr.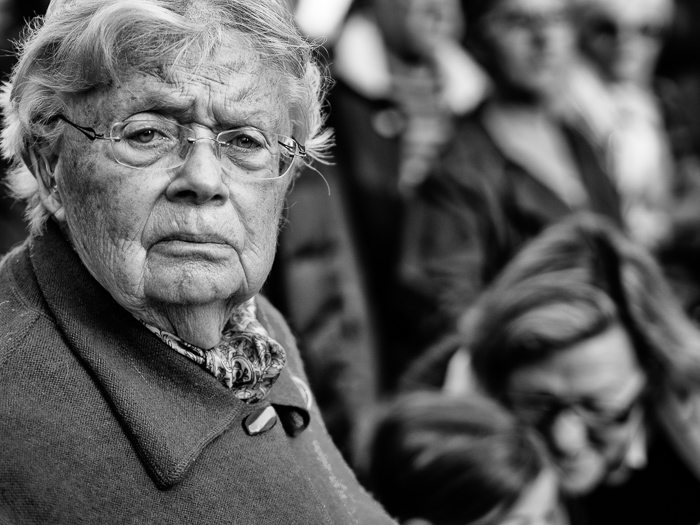 Alastair selected an image submitted by Alec Hosterman. He selected the image as a winner because: "The woman making eye contact is perfectly framed in front of a grave to draw our attention. Then there is a whole new story going on to the left with the couple sharing their magazines. Then we also have a wifi sign, which is presumably wasted on our characters. Love it."
To see more of Alec's work, check out his website.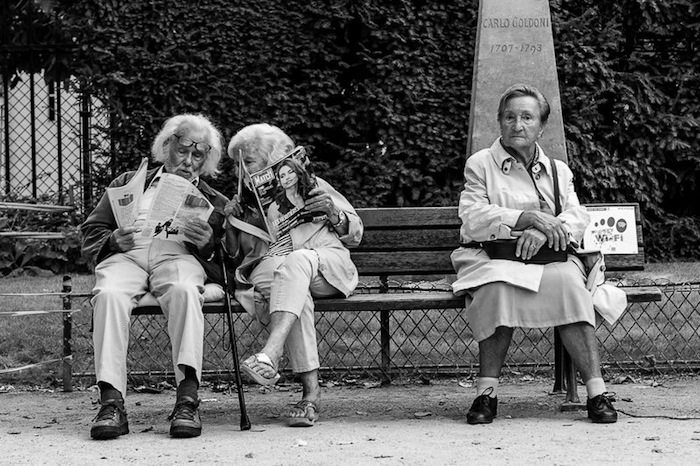 Congratulations! They will both receive a title of their choice from our friends at Rocky Nook Publishing.
New Street Challenge: Street Portraits
Did the conversation inspire you to make a connection with a stranger and ask him/her to do a street portrait? Make it your challenge over the next couple of weeks or upload a recent picture. One entry per person please. The contest closes on February 19th. Good luck and have fun!
Pick of the week:
My Crumpler camera bag.
Special Announcements and links 
To see more of Alastair's work, please visit his website and check out his ebook.
Stefan is revamping his website at the moment, I will link when available.
To see what's happening in Valerie's world, visit her website. And Check out the Paris workshops.
Don't forget to join the Street Focus Community Page on Google+.
Street Portraits
Below are samples by Stefan Wulkan and Alastair Arthur for your inspiration.
If you wish to see the video recording of the conversation segment featured in this episode, here it is: