Street Focus 14: Q&A and Street Challenge
Podcast: Download (Duration: 39:03 — 35.8MB)
Episode 14: Q&A, Street Challenge and Pick of the Week
I am pleased to have a special guest host this week, and that's my friend Marco Larousse from Hamburg Germany. Let me know how you like the new Q&A show format.
And winners of the 'Looking In' challenge are…
Marco selected an image submitted by George Taylor aka. Gatville, from Rottingham in the UK.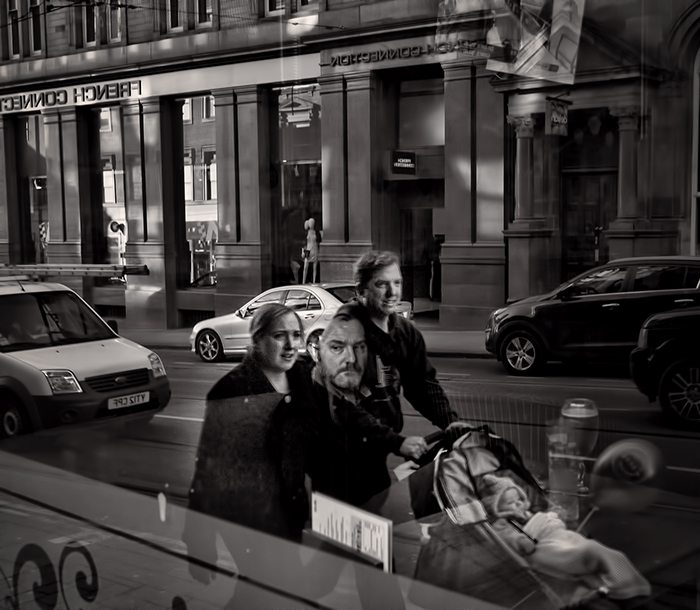 Valerie selected an image submitted by Olaf Karwisch.
Congratulations! George and Olaf will both receive a title of their choice by our friends at Rocky Nook Publishing.
Q&A Segment:
This week we answer questions sent by Elliott McCrory and Alice about finding inspiration to photograph the same streets without being able to travel to exciting locations. And how to make the decision on which shots to keep in a series of similar images.
New Street Challenge: Shadows!
Harsh light can provide the most creative and dramatic street photography. Go out there with your camera and capture some interesting shadows. One entry per person please. Images best if resized approx. 800 px. wide.
The contest closes on January 8th. Have fun!
Pick of the week:
Marco's picks: The Lenka B&W App and the book Street Photography Now by S. Howarth and S. McLaren
Valerie's pick: Photography as Meditation by Torsten Hoffmann
Special Announcements
To see what Marco is doing, visit his website or follow him on Twitter @hamburgCam
The 2015 photo workshops are filling up quickly, see the last few spots left on Valerie's website. I hope to meet some of you in 2015!
Don't forget to check out the new Critique category in the Street Focus Community Page on Google+.
Shadows
Below are samples of 'Shadows' for inspiration by Valerie Jardin and Marco Larousse.