Save Your Images
3 easy steps to backup your work
Save your images with these three easy steps!
On this week's show, we share our experience with creating a reliable system of backups to save your images from disaster.  Take your first step with this dive into the software, hardware, and logic behind a good backup system.
Step 1: One master file
The first step to protect yourself against data loss is to build a master volume.  Gather of your images on to one master volume. This may seem like putting all of your eggs in one basket, but without bringing order to chaos, your backup strategy will never stand the test of time.
Step 2: Two separate methodologies
Even the best backup strategy can fail so make your backup method redundant as well. We recommend using both incremental backups and cloning of your master file.
Step 3: Three locations
Don't condemn all of your hard drives to the same fate. Backup hard drives containing copies of your master files should be separated from one another in a way that independently protects them from fire, water, and theft.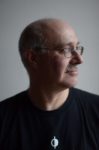 Listener Photos: Photographer Mark Harris
This week we are happy to share the work of New Jersey based photographer Mark Harris.  With a passion for photography beginning in his teens and honed through the years, Mark radiates the love of his craft.
Have an idea for an episode?
Do you know a photographer you think might make a good guest on our show? Maybe it's yourself?! Just use the form below to contact us. You, (or your suggestion) might just make it onto TWiP GLAM!
[gravityform id="3″ title="false" description="false"]