Striking Silhouettes
Create striking silhouettes with Al Del Degan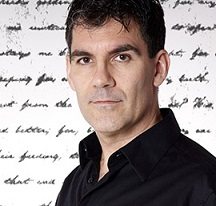 This week on the show we bring you Canadian photographer Al Del Degan. Entrepreneur, software developer, and photographer, Al has become a force to be reckoned with in the Calgary photographic community. Although he is comfortable photographing many genres, his real passion is boudoir. Never missing an opportunity to combine his passions with business, Al operates the highly successful Aduro Fine Art Photography.
Silhouettes
Prominent in the featured work for this episode, Al has shared and a number of images featuring his simple but effective technique for creating striking silhouettes. Avoiding the common technique of backlighting a semi-translucent background, Al has perfected the technique of selectively front illuminating a seamless backdrop to create many different silhouette effects.
[hide for="logged"]
Please

LOG IN

to see the unedited (NSFW) version of this video.
[/hide] [hide for="!logged"]
Below is the unedited (NSFW) version of the interview.
[youtube https://youtu.be/4OKQ2E2VBFY]
[/hide]
Have an idea for an episode?
Do you know a photographer you think might make a good guest on our show? Maybe it's yourself?! Just use the form below to contact us. You, (or your suggestion) might just make it onto TWiP GLAM!
[gravityform id="3″ title="false" description="false"]