New eBook! Vision is Better 2
My friend David duChemin has had one heck of a year. Let's see: Divorce, self-induced homelessness, falling off of a wall in Italy and breaking both feet (and his pelvis); and the subsequent fight to walk again.
He has taken the time to chronicle his year in this amazing ebook along with some incredibly salient words about "gear lust".
And you think YOU'VE had a rough year!
Next time you feel like complaining about your life, read through this ebook. It'll make you smack yourself in the forehead.
Regardless of all the hardship David endured in 2011, his resolve to help the masses realize that gear doesn't matter is still in full effect.
David's new ebook, Vision is Better 2 is a chronicle of sorts, as well as an inspirational guide for photographers to switch their mindset from lusting after that next piece of kit-to focusing on what really matters-developing a vision.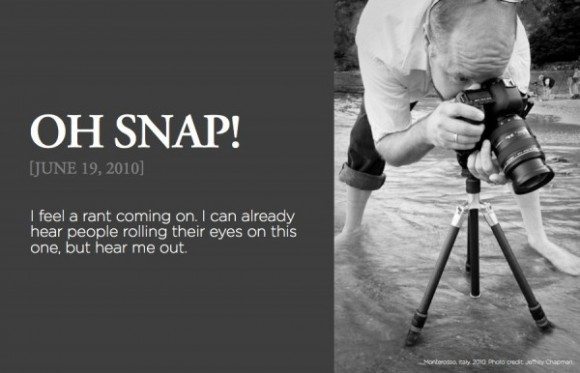 I highly recommend you grab this ebook. It's four dollars spent that may fundamentally change the way you think about your photography.
Details!
For the first nine days only, if you use the code VIB4 when you checkout, you can grab Vision is Better II for only $4.
OR use the code VIB20 to get 20% off when you buy 5 or more ebooks from the Craft & Vision collection.
Important: These codes expire at 11:59pm PST December 21, 2011.