Your Itinerary 19: New York Times Travel Show
Podcast: Download (Duration: 43:26 — 29.8MB)
Mike Driscoll reporting from the New York Times Travel Show.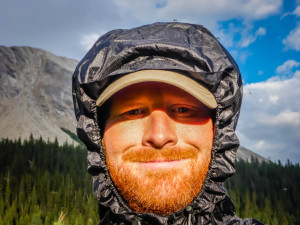 We have a special report on Your Itinerary this week. My friend Mike Driscoll attended the New York Times Travel Show last January. He interviewed several tour operators to find out about their offerings. Mike is a frequent traveler and photographer, so he has a good handle on what folks like us are looking for when we hit the road.
The New York Times Travel Show is three-day event featuring over 500 exhibitors, travel seminars, stage performances and more. Friday is for travel professionals only, and includes an extensive travel education program in addition to the exhibits and vendors.
Saturday and Sunday are open to the public. There are travel seminars both days on topics like "Travel Tips for Women" and "Travel Photography" along with numerous programs about specific destinations around the world. There are cooking demonstrations and even lots to do for the kids.
There are many resources like the New York Times Travel Show that most photographers don't take advantage of. Events like this can be a great way to get new ideas for your next photo adventure. Photo events and trade shows are always fun, but don't forget the other half of the travel photography equation. Be sure to visit the tour operators who were nice enough to be on the show!
New Your Times Travel Show Links:
New York Times Travel Show Website
Magnificent 7 Luxury Wilderness Lodges of Canada