Your Itinerary 13: Pro Travel Photographer Robert Holmes
Podcast: Download (Duration: 34:24 — 31.5MB)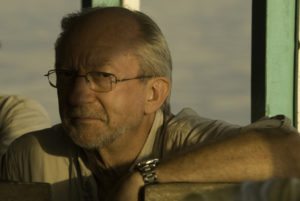 Your itinerary
this week features professional travel photographer Robert Holmes. Bob's career is the kind that makes us all want to be travel photographers when we grow up. Throughout his 30 years as a professional photographer, he has blazed his own trail and created his own niche more than once.
He shares some fantastic stories from his travels, along with some sage advice you can use in your own photography career. Bob was friends with photographers we all look up to like Ansel Adams and Galen Rowell. Parts of this interview left me gobsmacked, and I must apologize for being reduced to simply saying, "wow" on a couple of occasions. You don't hear photography stories like Bob's every day. 
This may be my favorite interview to date on Your Itinerary. I hope you enjoy listening to it as much as I enjoyed my conversation with Bob.
You can find Bob online at www.robertholmesphotography.com