Your Itinerary 10: Beyond Street Photography with Valerie Jardin
Podcast: Download (Duration: 30:55 — 28.3MB)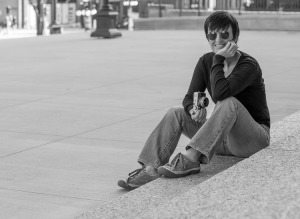 My guest this week is photographer and educator Valerie Jardin. Valerie is well known for her street photography and her photo workshops —  in places like her home town of Paris, France. She is also the host of the Street Focus podcast here on the TWIP network (I'm sure you knew that!), and she's a frequent guest host on This Week in Photo.
I think you may be surprised by my interview with Valerie. I expected to talk mostly about street photography since most of Valerie's work I was familiar with is in that genre. Instead I found that Valerie shoots in many different styles. When I looked through her website I found beautiful landscapes, nature and more, in addition to the striking street photography she is known for.
We had a really interesting conversation about things like how to make great travel photographs, and how shooting different types of pictures makes for a more interesting travel portfolio.
I'm sure you will pick up some photography tips you can use on your travels. You can find out more about Valerie and see her work at valeriejardinphotography.com.
If you haven;t already, check out her fantastic Street Focus podcast as well.
If you're enjoying Your Itinerary, please stop by iTunes and leave us a review… thanks!
All images in this post ©Valerie Jardin