Your Itinerary 06: Interview with Shiv Verma
Podcast: Download (Duration: 40:55 — 37.5MB)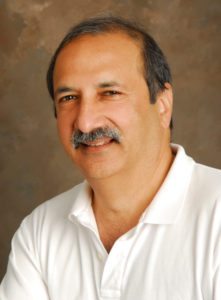 Your Itinerary this week features my interview with published photographer, educator and workshop leader Shiv Verma. Shiv and I were chatting at the Photo Plus Expo in New York last month, and I thought you would be interested to hear where our conversation took us.
Shiv and I both lead photography workshops, and we both strive to offer something to our clients beyond locations and instruction. Anyone can take people to beautiful places and show them around. Providing a unique experience is what makes the difference between the average photo tour and something wonderful that clients will remember for the rest of their lives.
Shiv and I begin by discussing travel, photography and scouting locations, but we ended up trading tips for creating unique trips and providing great experiences for clients. Whether you're planning a trip, looking for a photo workshop or planning a workshop yourself, I think you'll find this week's episode very interesting.
You can find out more about Shiv and his photography workshop schedule at http://www.shivverma.com.
All photos in this post ©Shiv Verma