Behind the Shot with Steve "Razz" Brazill
Podcaster, Photographer and Geek
Podcast: Download (Duration: 38:27 — 72.2MB)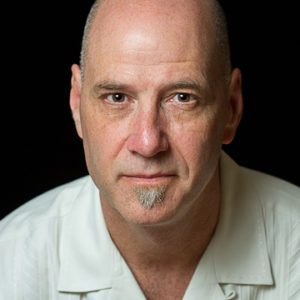 In this interview I sit down with veteran broadcaster, concert photographer and now podcaster Steve Brazill. Steve and I discuss his evolution from broadcasting into the wild frontier of podcasting. We also discuss his love of concert photography and how it continually proves to be one of the most challenging genres of photography out there.
Steve is a Southern California based Music Photographer, and the host of the Behind the Shot podcast on the This Week in Photo Network. Along with being the past House Photographer for San Manuel Casino, Steve shoots for rock radio station 96.7 KCAL FM, where has also been on the air since 1987. Steve is a past IEPPV (Inland Empire Professional Photographers and Videographers) Photojournalist of the Year, and does a popular presentation on his Concert Photography.
Razz, as he's known on-the-air at KCAL FM and to friends, captures those defining moments that happen during a live performance – whether on stage or behind-the-scenes. His images have been seen in newsprint; the Duesenberg USA Guitar catalog; in TV productions, such as MAVTV's "Les Paul Kids Rock Free Concert Series" at the Fender Center; and recognized online in features such as in Mashable's "16 Concert Photos That Will Bring Music To Your Ears".
Steve is also the host of various local TV shows in Southern California, such as In Studio, where he interviews various local musicians, and Riverside Monthly where he hosts a roundtable on local issues.
Have an idea for an episode?
Know a photographer or company you think might be a good fit for our show? Maybe it's yourself?! Just use the form below to contact us. You, (or your suggestion) might just make it onto TWiP Talks!
[gravityform id="5″ title="false" description="false"]