Get a "Handle" on the Future!
Inside Platypod's Newest Innovation, with Larry Tiefenbrunn
Podcast: Download ()
Dive into photography tool innovation with Larry Tiefenbrunn, the visionary founder of Platypod. In this exclusive interview, Larry unveils '
The Handle
,' Platypod's latest tool to change how photographers manage their camera and lighting equipment. Discover the inspiration behind this product and get a firsthand look at its features.
About The Handle:
The Handle is the most diverse accessory in Platypod's history. Weighing just 7.4 ounces, it will support up to 11 pounds with a maximum height of 10 ½ inches and a minimum of 3 inches. It's ideal for landscape, studio, food, portrait, macro/close-up photography, and vloggers. It expands creativity with support for additional lights, monitors, and reflectors.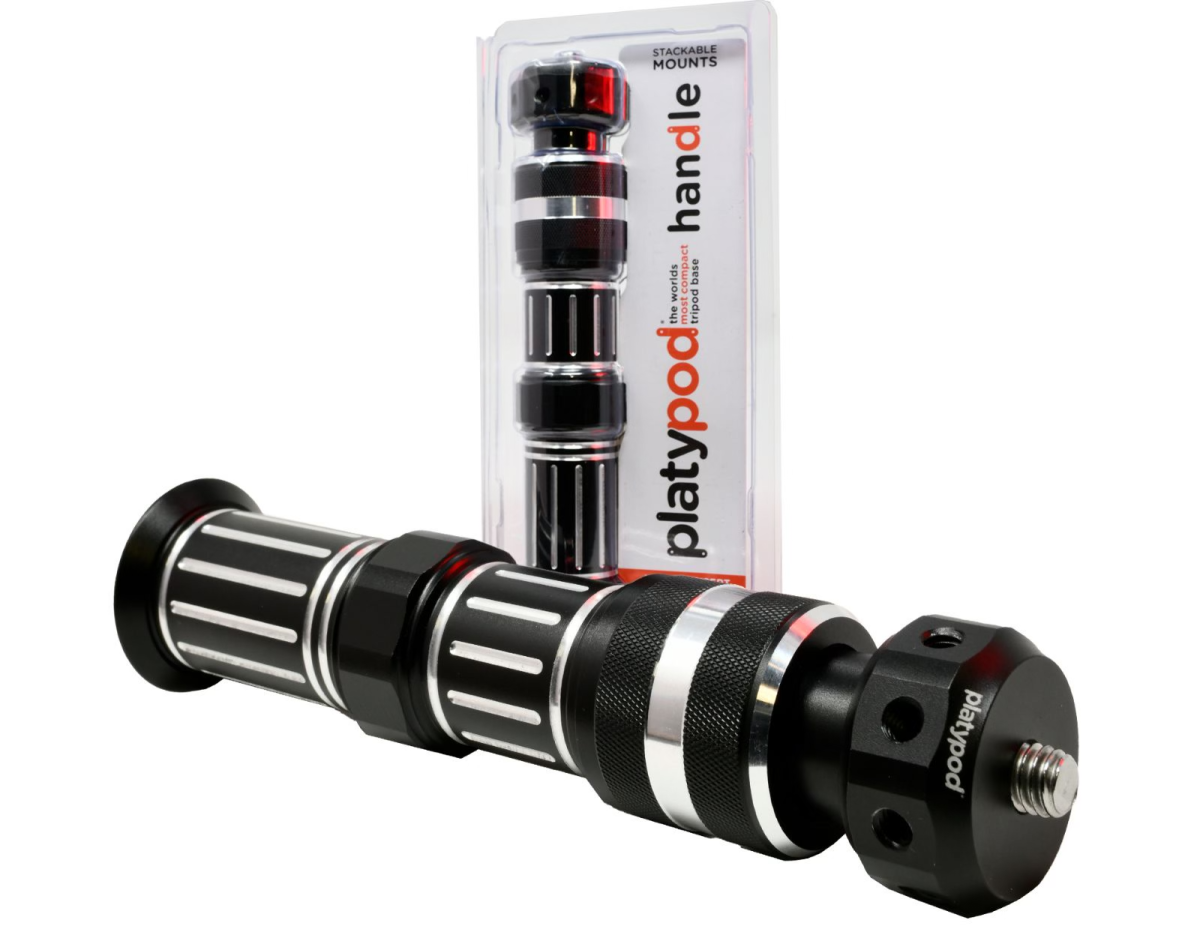 More on Platypod Handle: https://www.platypod.com/collections/tripods-1/products/platypod-handle
About Platypod:
Platypod specializes in compact camera tripods, ball heads, and other camera and lighting support. It is ideal for low-angle, macro, vlogging, and creative images. Our innovative Platyball ball heads allow for the single-handed operation to capture stunning images. Lightweight and highly portable, take Platypod everywhere to expand your creative potential.
About Larry Tiefenbrunn:
I first got into photography at age 15 by reading the popular magazines at that time, Petersen's Photographic, Photo, and Popular Photography. First Camera: Konica T3. As a teenager, I attended a Nikon school seminar and a master darkroom photography course at the New School in NYC. I developed black and white in a walk-in closet on the west side of Manhattan back in the 70s.
The Platypod idea came about in 2014. After schlepping a tripod 1000 feet into Bryce Canyon and back up, I decided there had to be a better way. Although I had tried several mini tripods, there was none sturdy enough or compact enough to make it worthwhile packing into my bag and displacing a badly needed lens or flash. I searched high and low for a flat tripod option and came up empty.
One night, I woke up early and had this idea in my head of a small, lightweight aluminum plate with an embedded Titanium bolt that would require no tools, and the rest is history. We have had five successful Kickstarter campaigns, first for Platypod Max, then Platypod Ultra/Multi accessory kit, and the Platyball Elite/Ergo over 2200 backers!
Our company has an outstanding marketing team in Skip Cohen and Eryka Bagwell and a fantastic manufacturing group via AmTech International based in New Jersey. Together with our engineering team, we have several groundbreaking products in the pipeline.
We launched another Kickstarter in April 2022 for the Platypod eXtreme and April-May 2023 for the new Platypod Handle. Our blog site will show how we have had incredible support from the entire photography community.